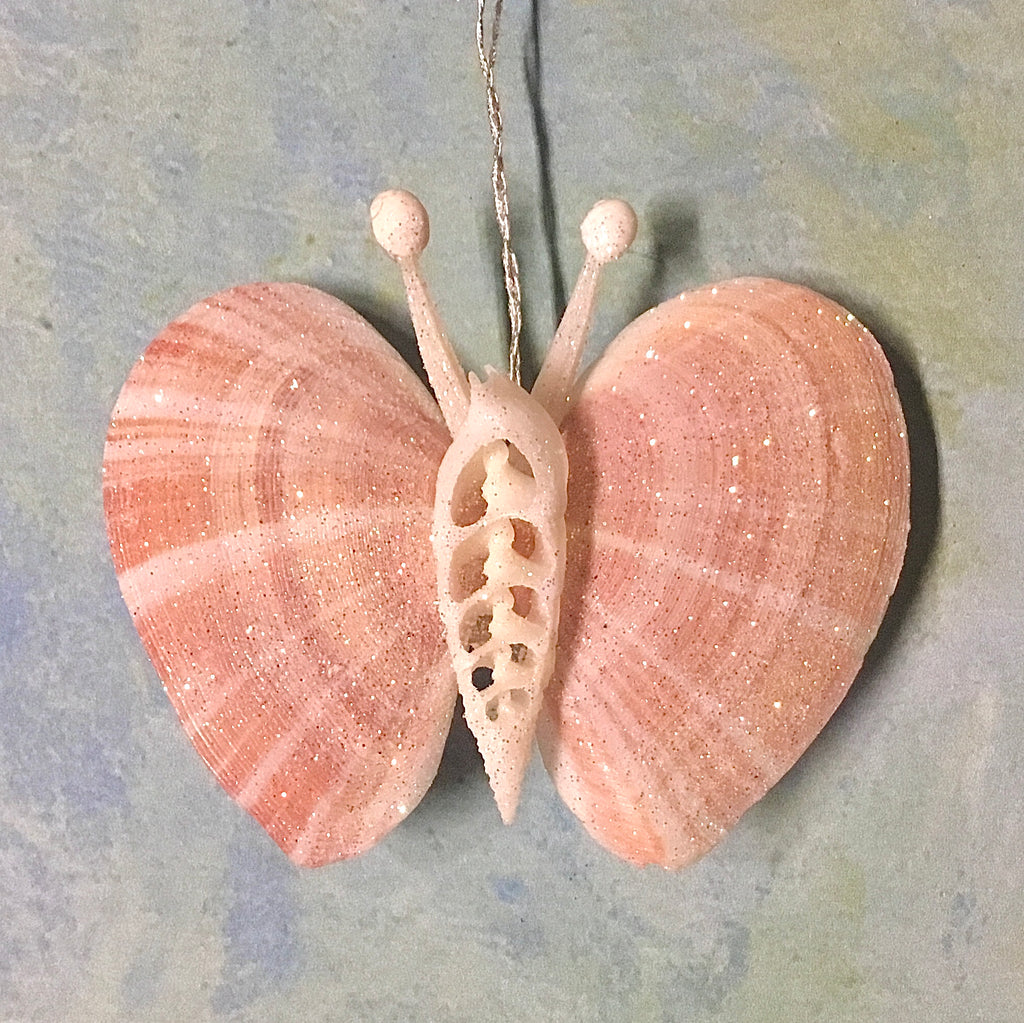 Butterfly Seashell Ornament
Butterfly Seashell Ornament
This Seashell Butterfly is handmade here at Sea Things. This Butterfly is all Natural in color.  The Wings are polished or Glittered.
She is really very pretty and creative with Dentilium Shell Antennas and each one is a little different with the pattern of the natural shells.
Every Butterfly is handmade with the Love of the Sea here in Ventura California at our Magical and Enchanting Mermaid's Lair.
A Lovely addition to your Holiday Christmas Traditions.
Size is approximately  2.5"-3"
The shells on one may be slightly different, but will look just as good as this one or better!