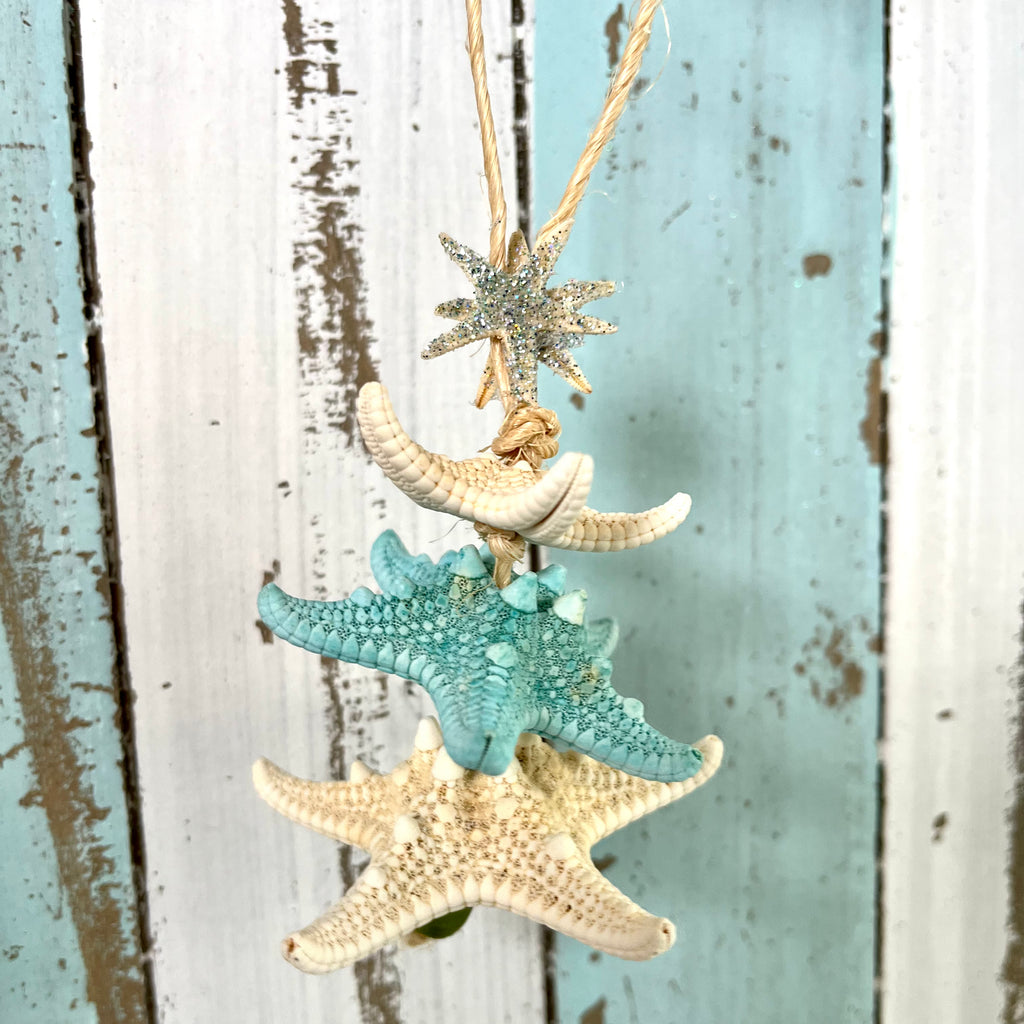 Bumpy Starfish Tree Ornament
Bumpy Starfish Tree Ornament
Christmas Seastar Tree hanging Ornament.
This star tree is a perfect gift for anyone who loves Starfish.
They are between 4-5" inches long plus string for hanging. 
Hand made with a real bumpy starfish, Tiny Glittered SeaStar Top, twine or string and a Small African Recycled Glass Sea Bead as the trunk.
Please see Color Choices.
Each Ornament we make will vary due to the natural variations of the Seastars.
Handmade in Ventura, California at Sea Things.
Please inquire by email about Shipping prices for ordering Multiple Products.