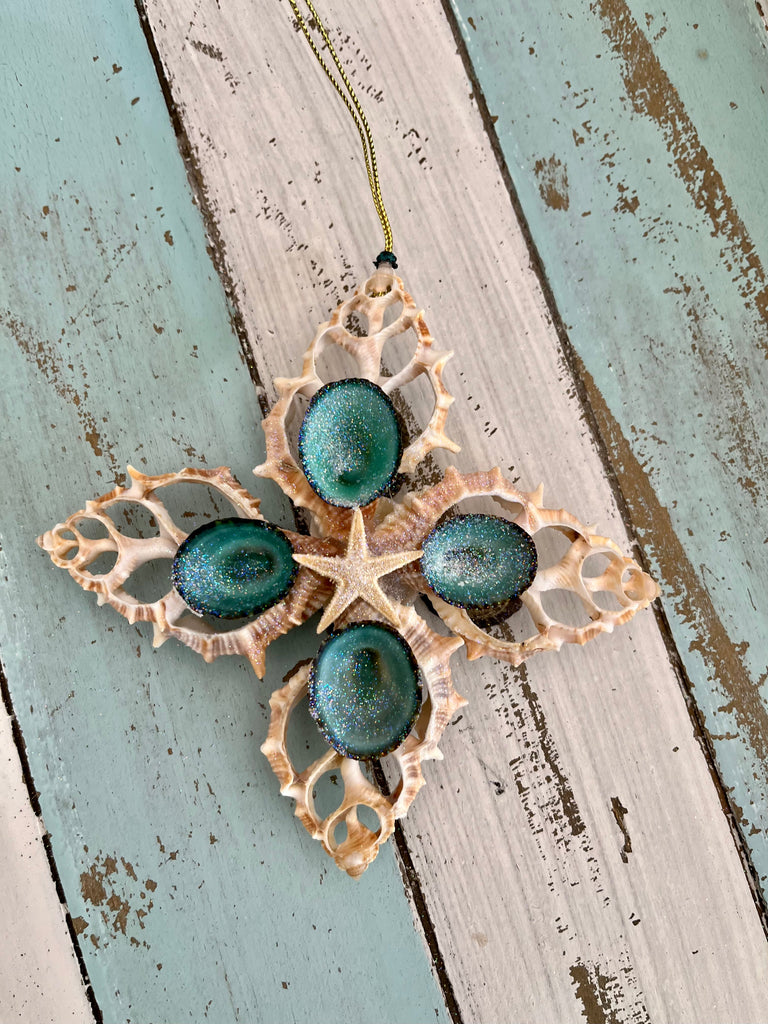 Blue Limpet Star Ornament
Blue Limpet Star Ornament
A Beautiful Handmade Ornament for your home! Enjoy this creation of Natural Shells formed together to make a beautiful Ornament including a glittered Starfish in the center. Handmade here at Sea Things. 
Size: Approx. 4" across or about 7" when hanging
4 Points Star is 2 Sided
5 Points Star is primarily 1 side.