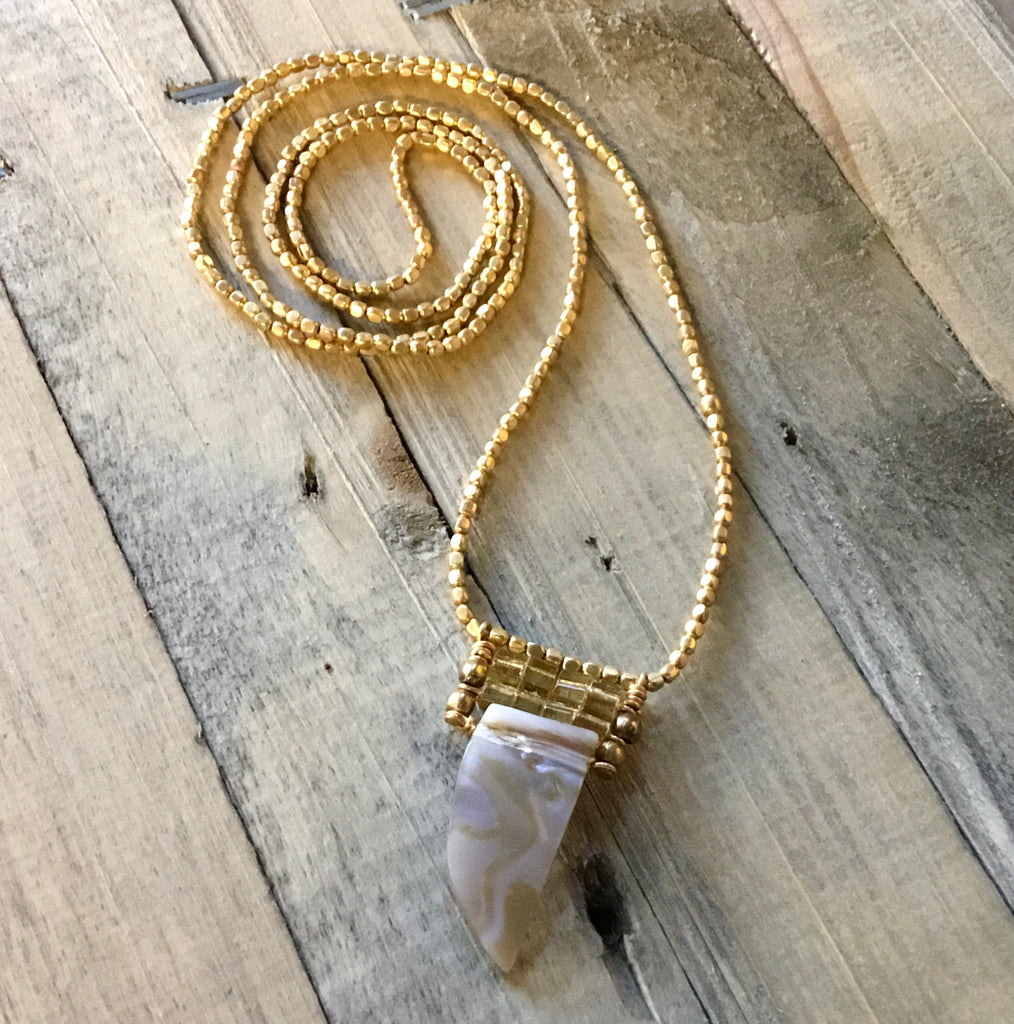 Sea Beauty Boho Beaded Necklace
Sea Beauty Boho Beaded Necklace
Enchanting unique Styles and colors, these Bohemian style necklaces are handmade with African brass metal bead clasp-less necklaces, with beautiful charms and embellishments. Each Necklace has an element of the ocean to it, from Mother of pearl oyster, clamshell, abalone shell or an ocean themed metal charm.
Measurements: Beaded necklace length is approx 24" (charms and pendants lengthen it from approximately 1-2" depending on the pendant or pendant)
Prices are determined by materials used. 
Pendants differ in shape and color due to the natural beauty and variation in the shells used.