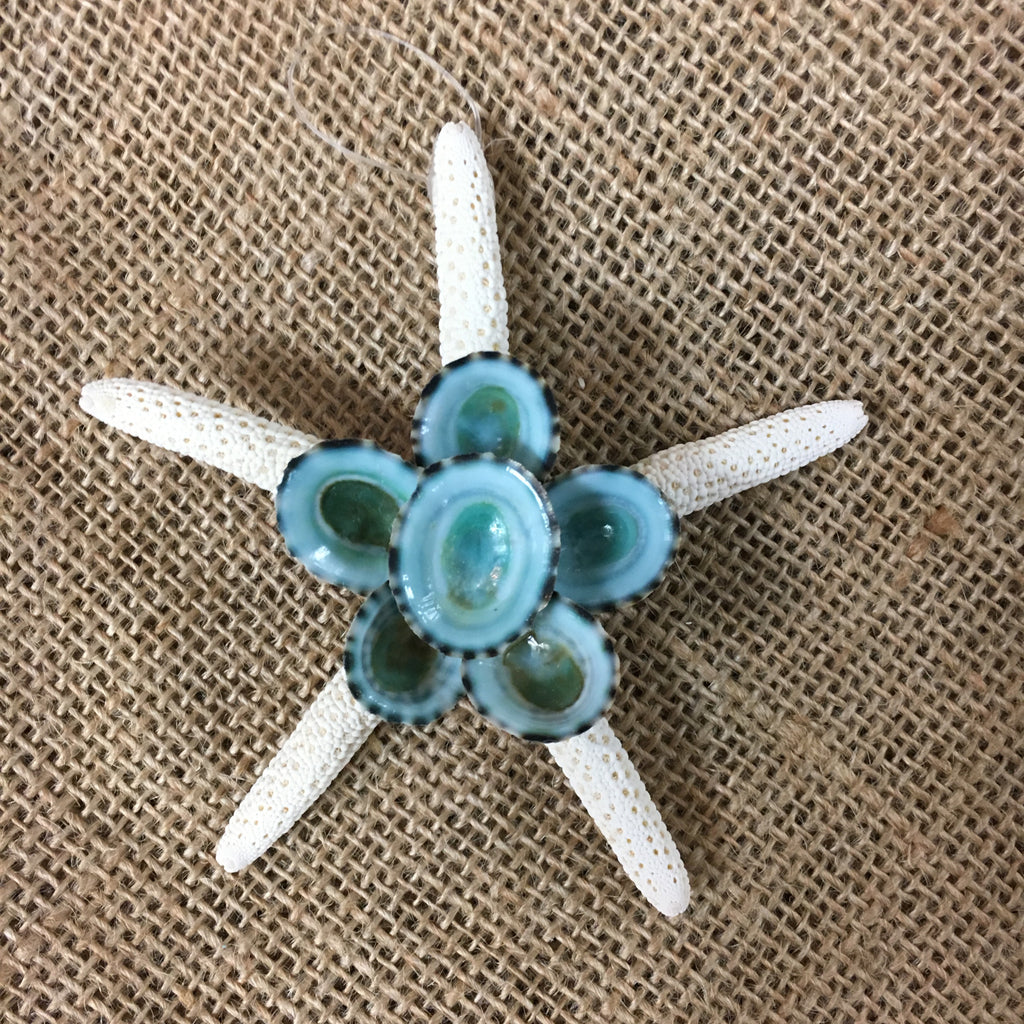 Beach Flower Ornament
Beach Flower Ornament
A Beach Flower Ornament is a gorgeous addition to your Christmas Tree.  This flower on this Seashell Christmas Ornament has Turquoise Seashells  All Shells are Natural color, the Starfish are naturally a blue color but have been dyed Turquoise or bleached white.  A Beautiful Ornament to treasure.  This beautiful ornament can hang at Christmas on your Tree or it makes a beautiful small ornament to hang year round.
Approximate Size: 3-4 inches 
Hand made with seashells, Starfish Sand dollars, fishing line and hot glue.
Each Ornament we make will vary due to the natural variations of the process.  Handmade in Ventura, California at Sea Things.