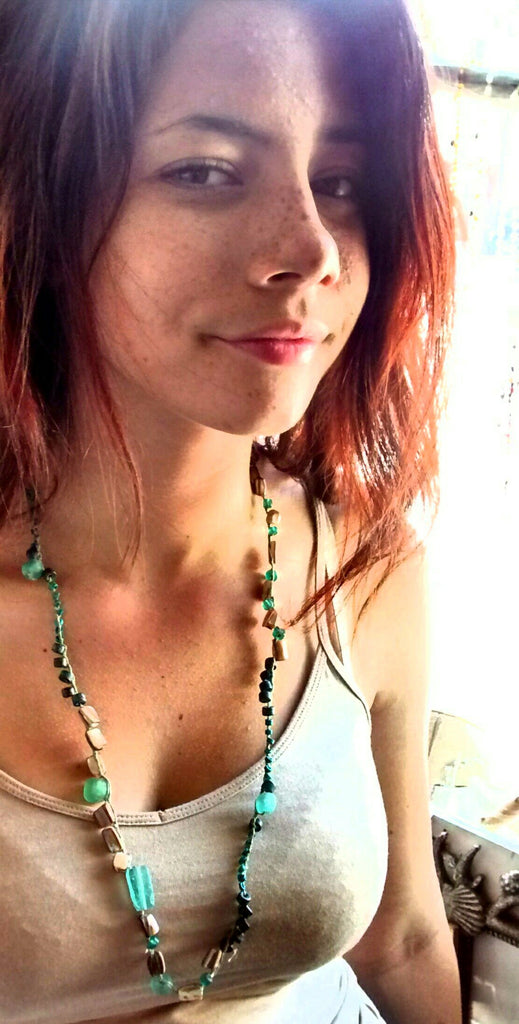 Antique Sea Glass Necklace
Antique Sea Glass Necklace
This beautiful Handmade Antique Glass necklace is a sea green braided Irish Linen, woven with Abalone, turquoise patina Metal beads, ocean colored Sea Glass beads and Roman Glass Beads; clasped with a Sea Glass Button and Metal Scallop Sea Shell.
The Sea Glass Beads and the button are made from recycled African glass. The name Antique is referring to the Ancient Roman Glass Beads.  
Handmade by a Mermaid here at Sea Things in Ventura, CA.