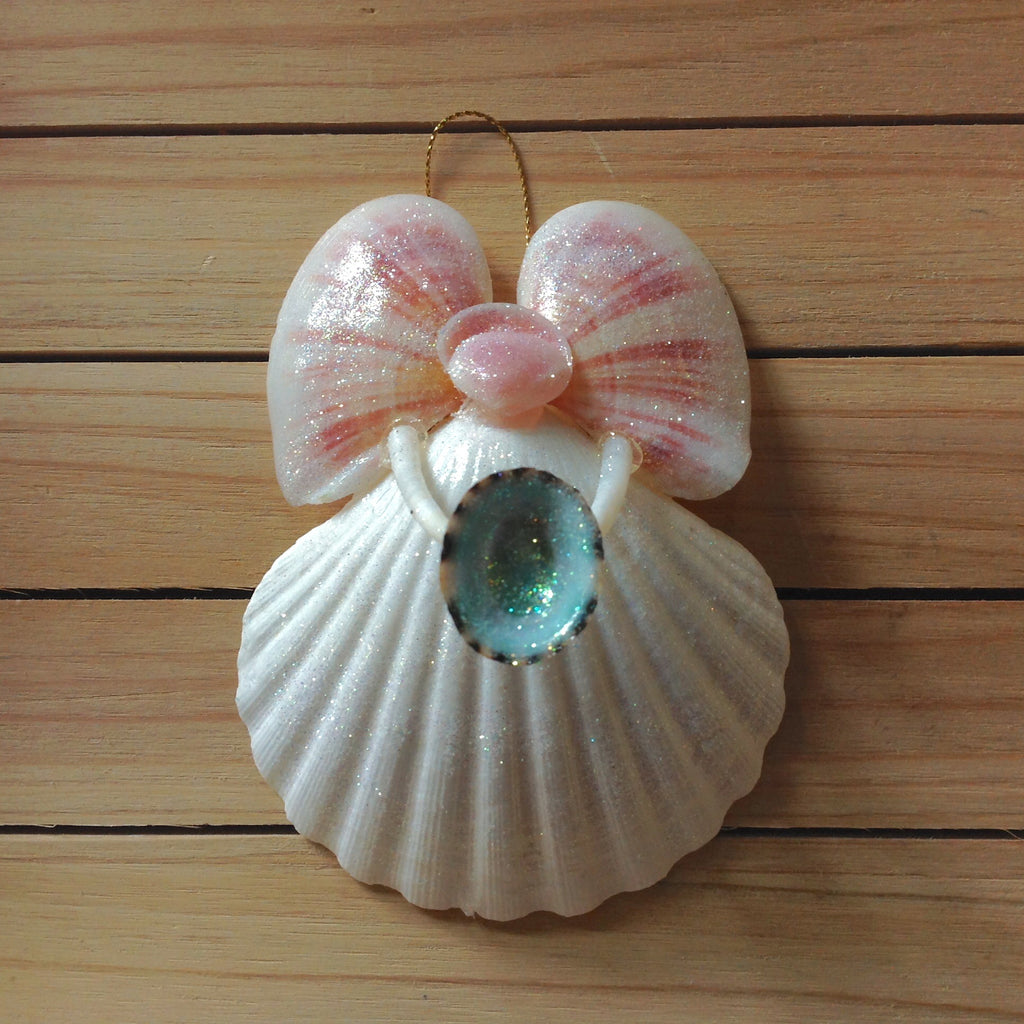 Angel Giving Limpet Ornament
Angel Giving Limpet Ornament
This angel is made with all natural snells, and is perfect for anyone who loves hand made items, as well angels.
Each Angel is going to be slightly different due to the nature if shells' but all will have the same basic design. 
Come in your choice of either Glitter or No Glitter.