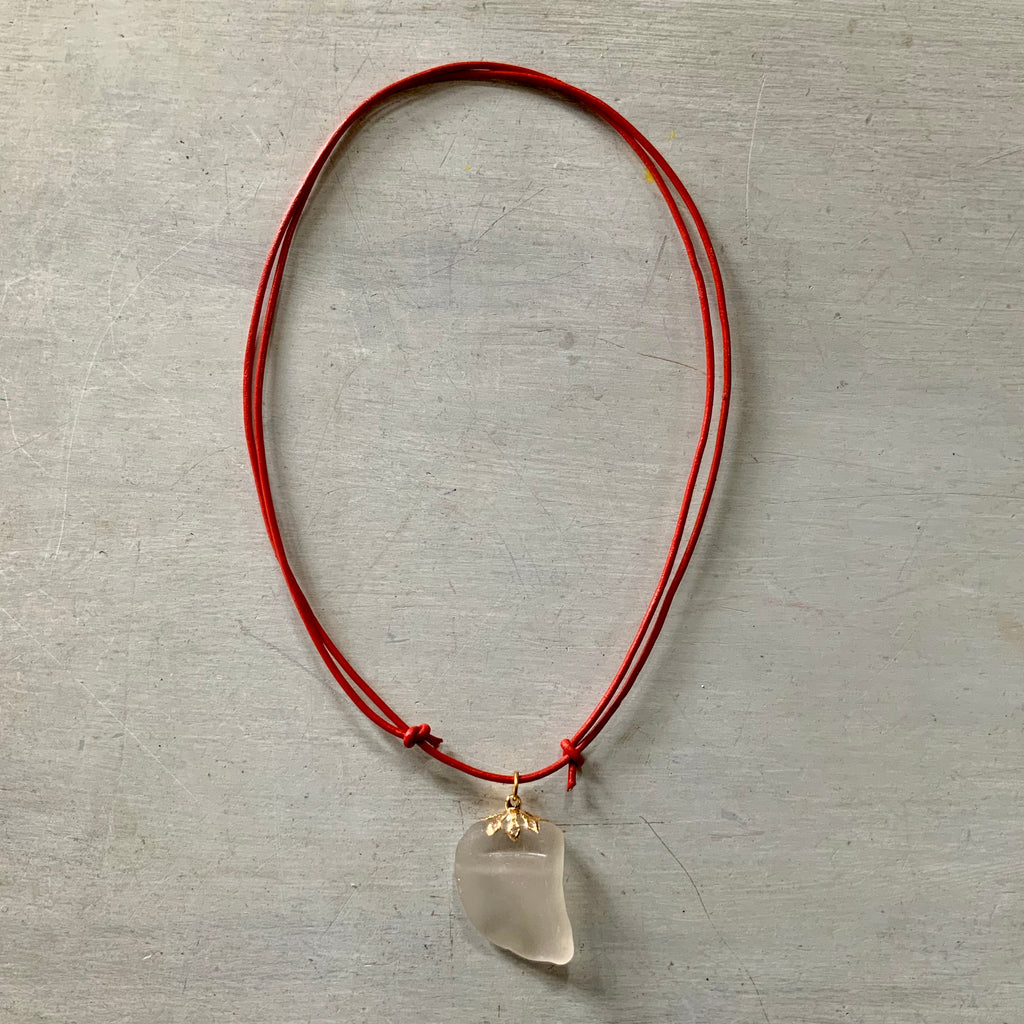 Adjustable Seaglass Leather Necklace
Adjustable Seaglass Leather Necklace

These necklaces were made right here ant Sea Things in Ventura, CA, and have simple genuine seaglass pendants from Ventura beaches, with a fun colored Greek leather.

Perfect for anyone who loves simple sea glass necklaces.
Approx measurements: leather is adjustable; Approx. 13"-25" inches long (maybe slight light long/shorter).
Pendant size: anywhere from 0.5" inch long - 1.25" inches long. Seaglass pieces will vary due to its nature.
Variants are by color of seaglass and the color of the leather.
Sold individually.