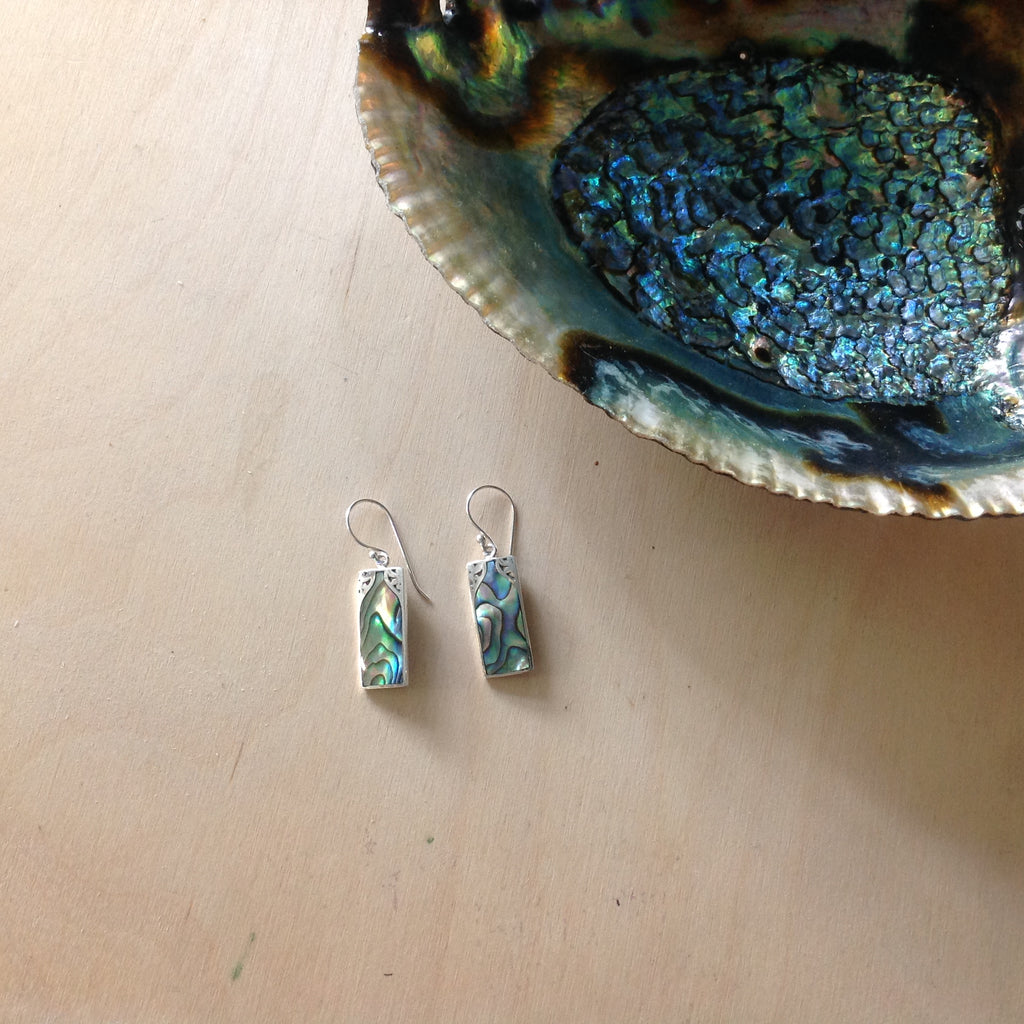 Abalone Stylized Rectangle Earrings
Abalone Stylized Rectangle Earrings
These delightful earrings are sure to be a hit! They are made with sterling silver and abalone shell, and are perfect for every occasion.
Measurements:
Approx. 3/8" wide and 1" long
Do to the nature of abalone, each pair will love slightly different, just as no two shells are exactly the same.