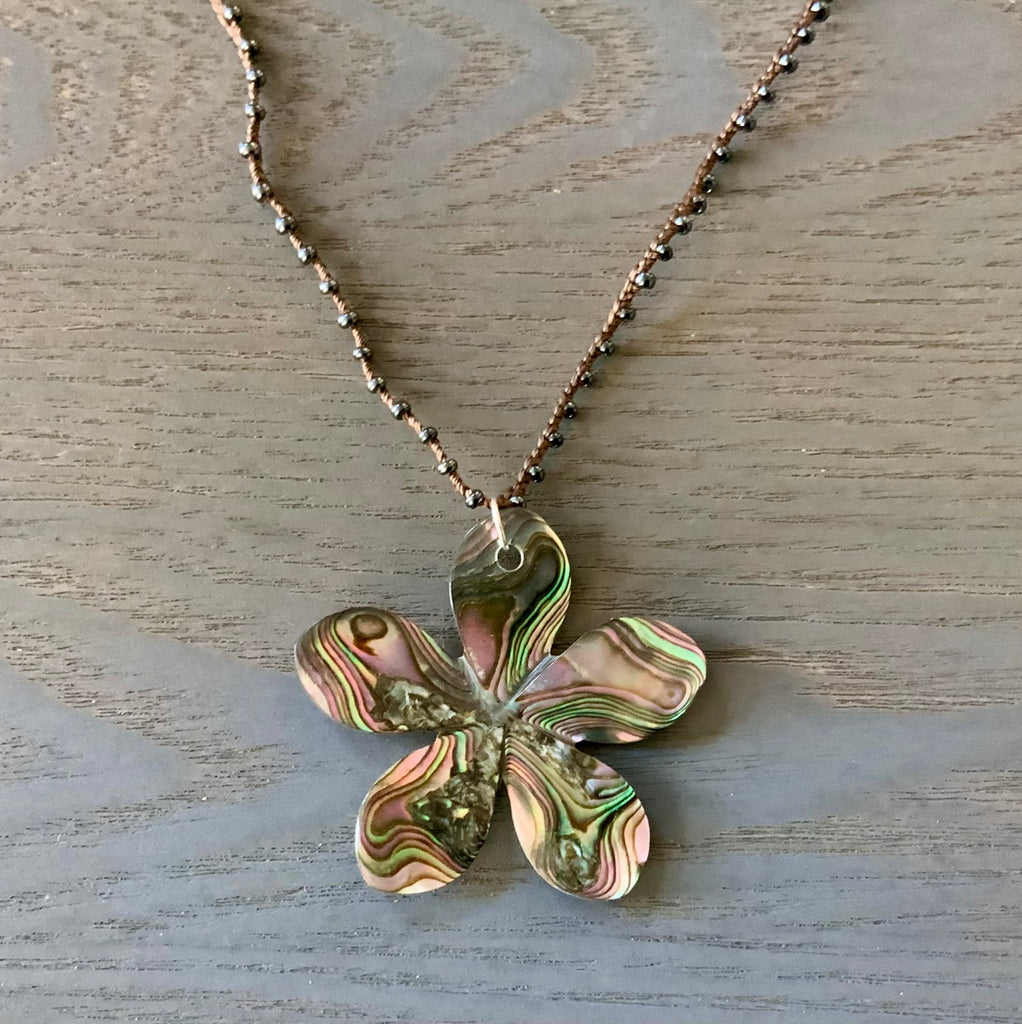 Abalone Flower Silk Beaded Necklace
Abalone Flower Silk Beaded Necklace
These gorgeous necklaces were made right here at Sea Things in Ventura, CA, by one of our very own mermaids! Made with genuine abalone pendants, silk braided necklaces with glass beads or stone beads, sterling sterling clasp, Sterling Silver or gold metal bail/jump rings.
*Variants based on the coloration of the necklace cording, as well as the stone beads at the end by the clasps. Abalone colors and Desi may vary slightly.
Approx Measurements:
Hematite:18" long Sterling Silver Clasp
Teal Glass: 21.5" long, hand made necklace Sterling Silver Clasp and tiny glass and Turquoise beads.
Teal/black: 18" teal glass beads and black silk cord. Gold metal clasp
Pendants are Approx. 1.5" x 1.5".