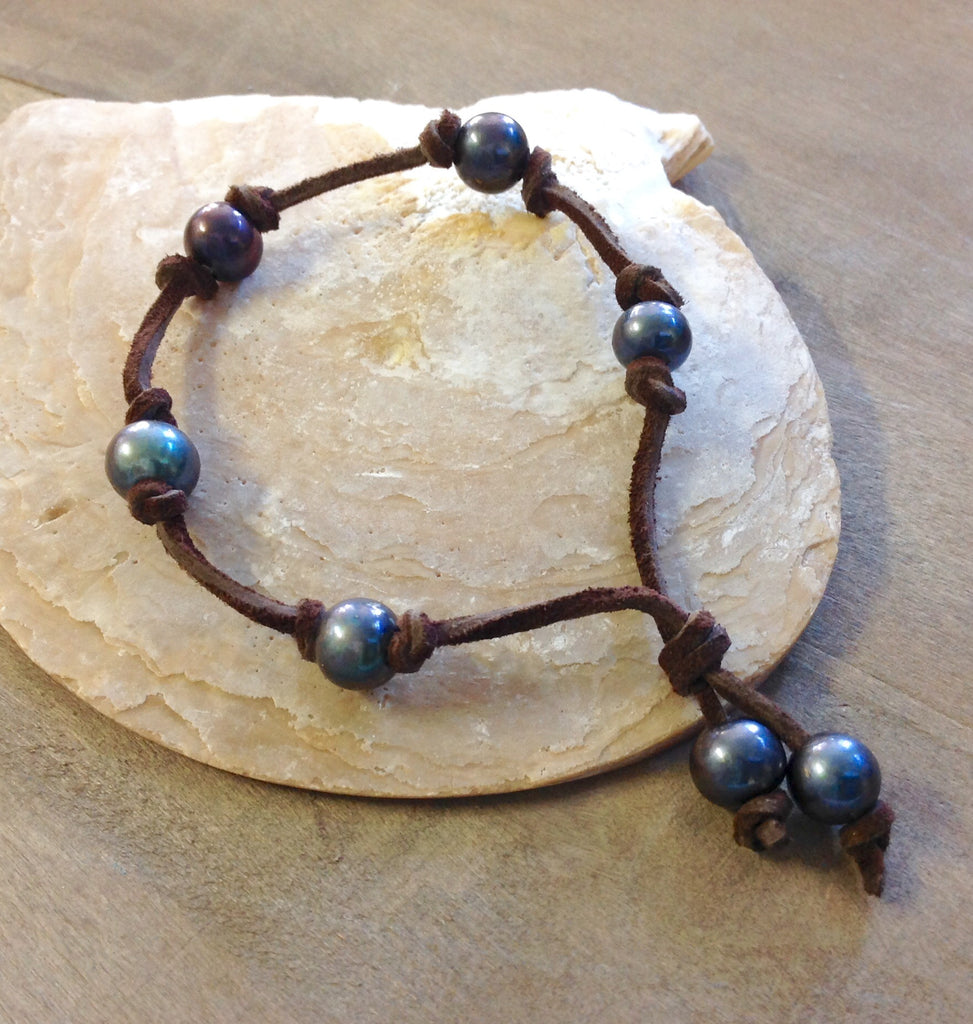 Midnight Moonlight Sunlight Pearl Bracelet
Midnight Moonlight Sunlight Pearl Bracelet
The Midnight, Moonlight or Sunlight Leather Pearl Bracelet is so fun to wear.  Each bracelet is adjustable with a slip knot on the leather.  Each Bracelet comes with 7 knotted Pearls.
Size is Approximately 6"-8" or We can make custom size Too! 
This listing is for your choice of leather color and your choice of Pearl Bead color. 
Pearl Colors: Midnight = Peacock ( A dark blue pearl)
                      Moonlight= White Pearl
                      Sunlight= Pink Pearl
*Please select Leather Color: Light Tan, Caramel, and Dark Brown.
*Please select Pearl Bead color: White, Pink, and Peacock 
Most color choices will be made to order unless you see a picture listed.  Please allow a few days for the Mermaids here at Sea Things to be Creative and make your Bracelet.