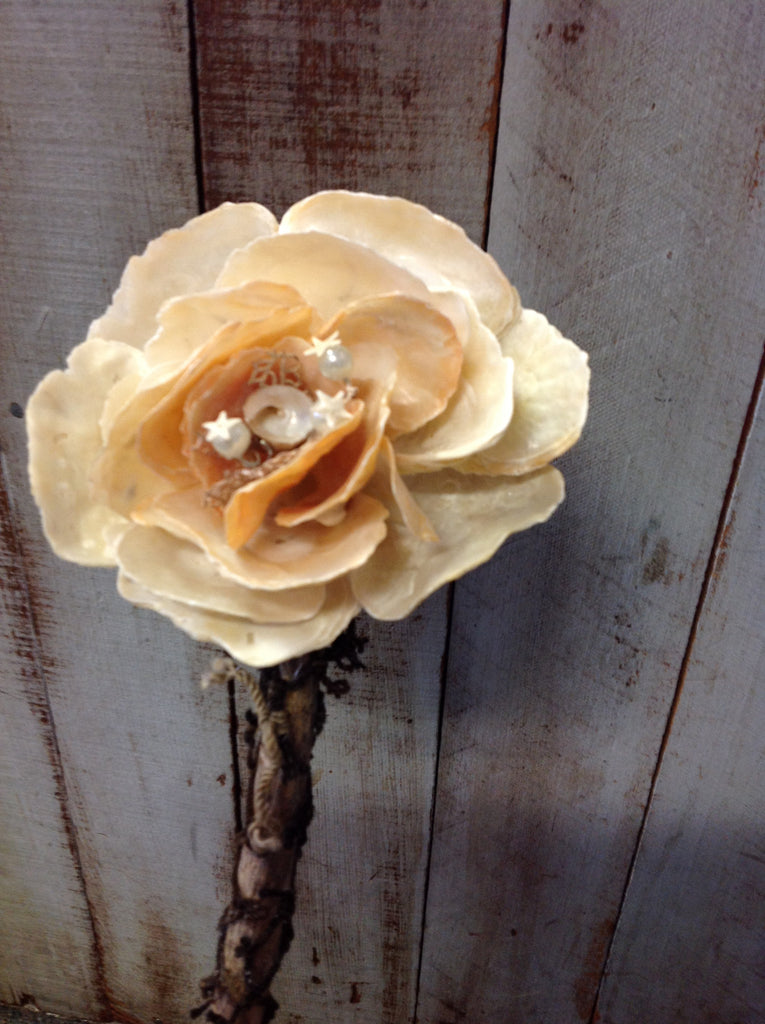 Starfish Rose Seashell Flower
Starfish Rose Seashell Flowers make great Wedding Flowers!
Straight from a Mermaid's Garden. These beautiful handmade flowers are made from natural seashells. All colors are natural.  
This lovely flower has warm colored Jingle Shells for the petals, a Trochus Shell center, garnished with tiny Sea Fan pieces, faux pearls and Baby Sea Stars.
These are sample photos, but your will be made with love and look just as lovely. 
All flowers are made on a driftwood stem.
 Measurements: Measurements are approximations based on materials used and reflect the size of the rose bloom. Stem length is proportional to the size of the flower bloom.
Small: 2.5"
Medium: 3"
Large 3.5"