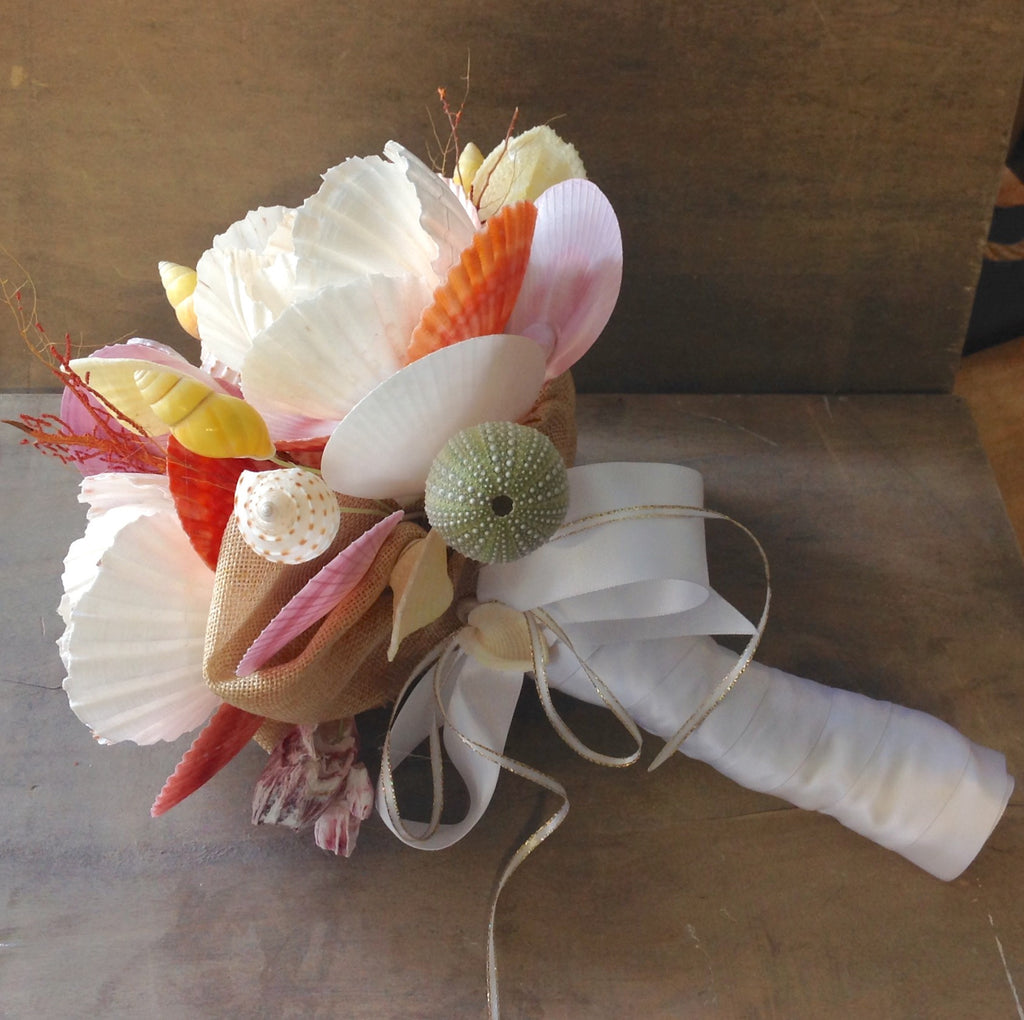 Seashell Bridal Bouquet
Seashell Bridal Bouquet is Handmade with love and care here at Sea Things.
Choice of White or Tropical
These Bouquets are just exquisit in person. The Amazingly Beautiful White Seashell Flowers were made thinking of how stunning they would look with a Bride holding them for her Wedding Bouquet. The stems on the flowers are made from driftwood from here in Ventura, CA.  Beautiful White Seashells and Coral make up the beautiful Large White Flowers.  Pearlized Abalone are made into a flower bouquets with pearly shells and white Ribbon too.
You will receive a bouquet very similar to the one pictured unless you ask for a custom bouquet, Custom prices will vary.  (The exact white bouquet in the picture was sold, so please allow at least 2 weeks for your bouquet to be finished to ship)


Please see more options under The Mermaids garden section.
If you would like something similar please inquire We can do custom orders with different colors.

Each Seashell flower we make can be made to order out of almost any seashell you can think of or just like you see pictured. The flowers will vary slightly based on the nature of the materials used. All are made with shells that are natural in color, but may have been polished or we can make them with painted or dyed shells as well..

Variations Available for custom flower Bouquets or single Flowers available.
If you see a flower in the pictures that you like please inquire or check our other listings. Prices do vary for Custom.
This only Ships to a US address 


We have been selling Sea Things in Ventura, Ca since the early 1980's. We also sell the supplies to make your own!