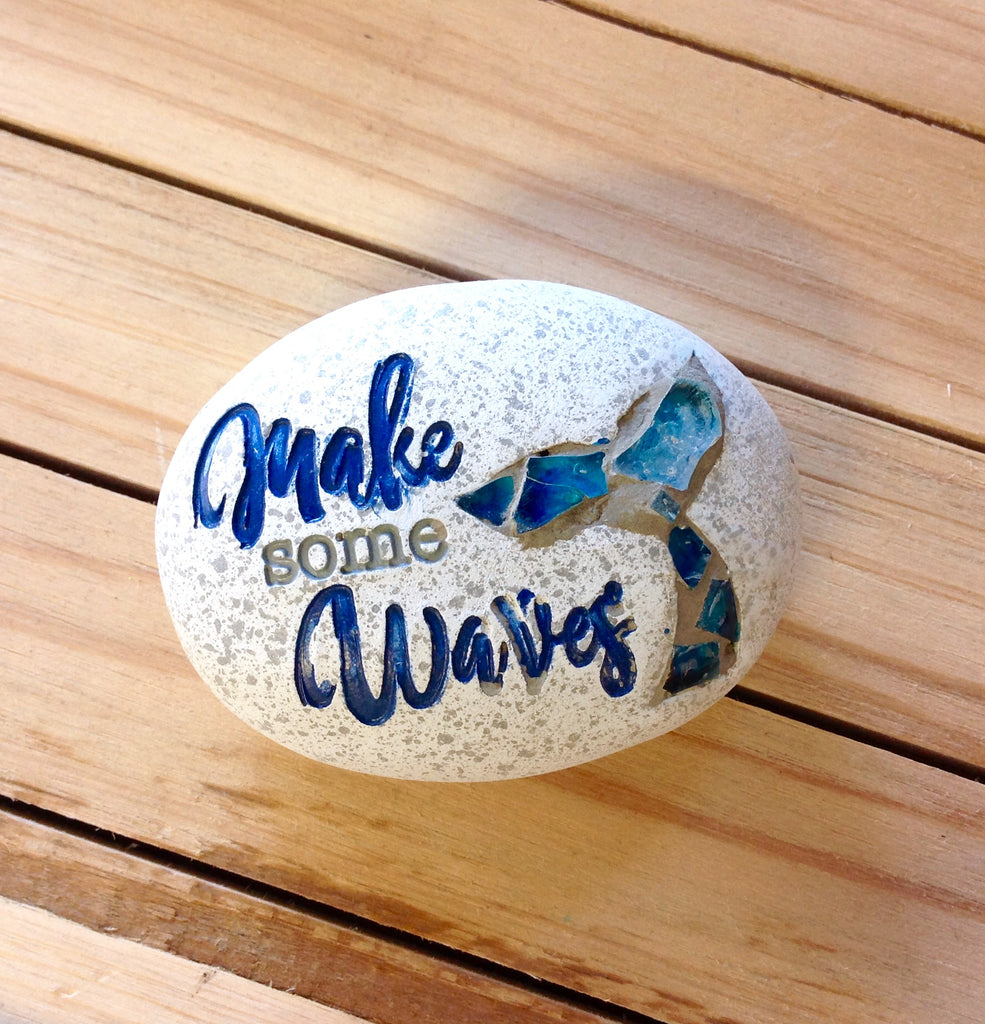 Beach Stone
Beach Stone Pebble
Resin pebble decoration 
Surround yourself with positive messages and glass mosaic ocean characters on these sea-inspired tokens.
6 Assorted Designs:
Whale Tail says "MAKE SOME WAVES"
Seahorses says "LET'S DO SUNSET"
Mermaid says "BE YOURSELF"
Dolphin says "JUST KEEP SWIMMING"
Seashell says "MERMAIDS WELCOME"
Starfish Says "LIFE IN THE SUNSHINE"
Material: Poly Resin.
Pebble measures 2.8" x 1" x 2.4"