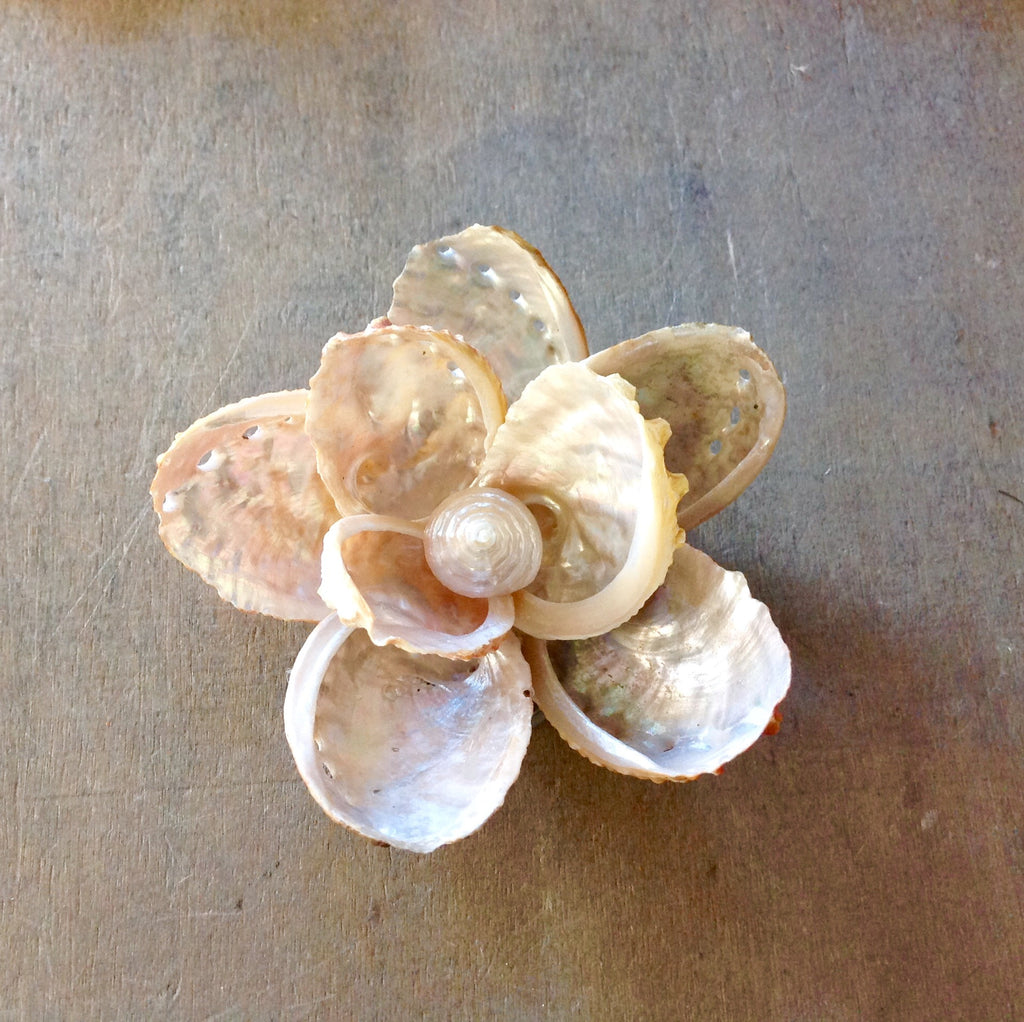 Seashell Wall Flower
Seashell Wall Flowers are hand made with real Abalone and Jingle Clam Shells.  These Flowers all have a small metal hanger on the back to hang on any wall. All Flowers are handmade here at Sea Things in Ventura, CA and may vary slightly due to nature.
Approximate Sizes: 
Small: 2-3" (8-9 shells)
Medium: 3-4.5" (12-14 shells)
Large: 5-6" (18-24 shells) each flower will be slightly different 
back all have metal hanger, most have a cardboard back.