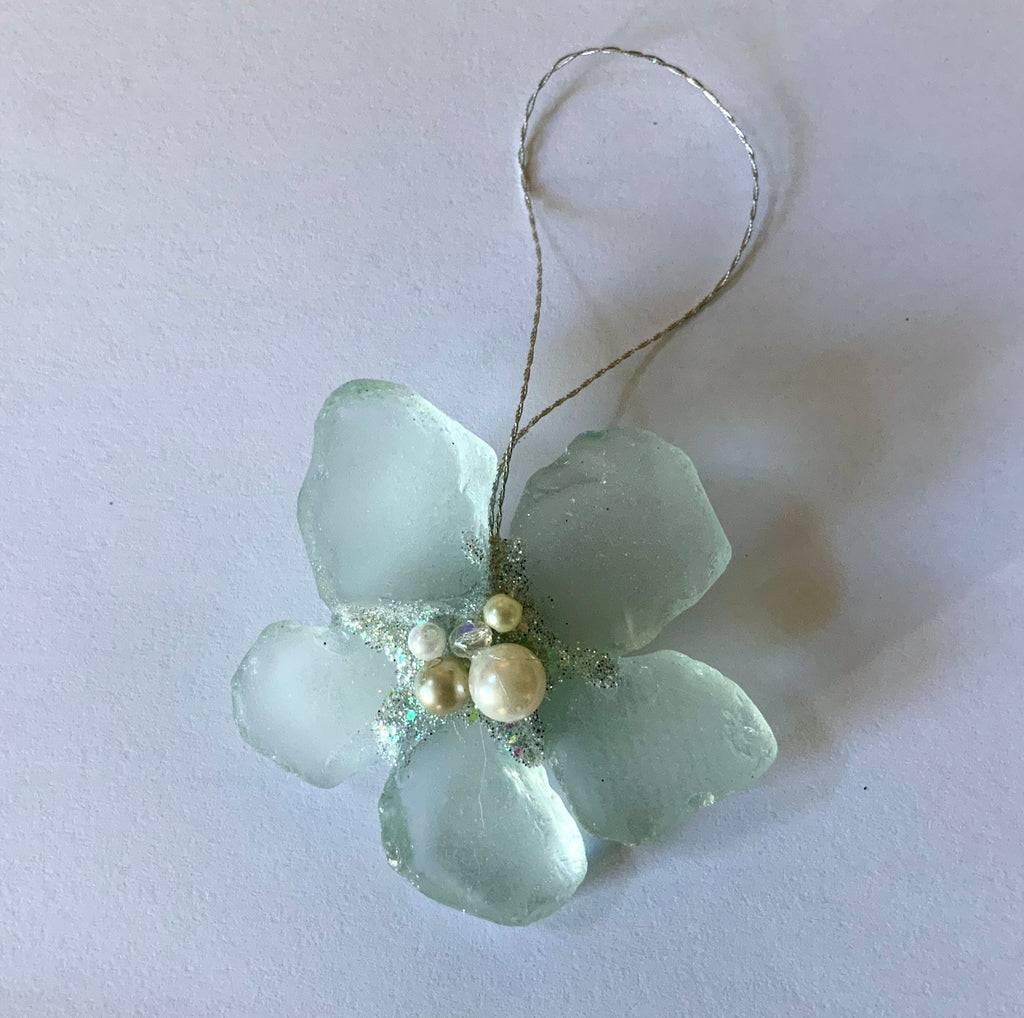 Jeweled Glass Flower Ornament
Jeweled Glass Flower Ornament 
This hand made ornament incorporates rough tumbled glass or real Sea Glass for flower petals with a glittered beaded and jeweled center.
Measurements: Approx 2.5-3" size range
Variants are based off the colorations of petals (unless glitter color is mentioned in variant title). Glitter and bead coloration will vary, as well as shapes and color patterns.