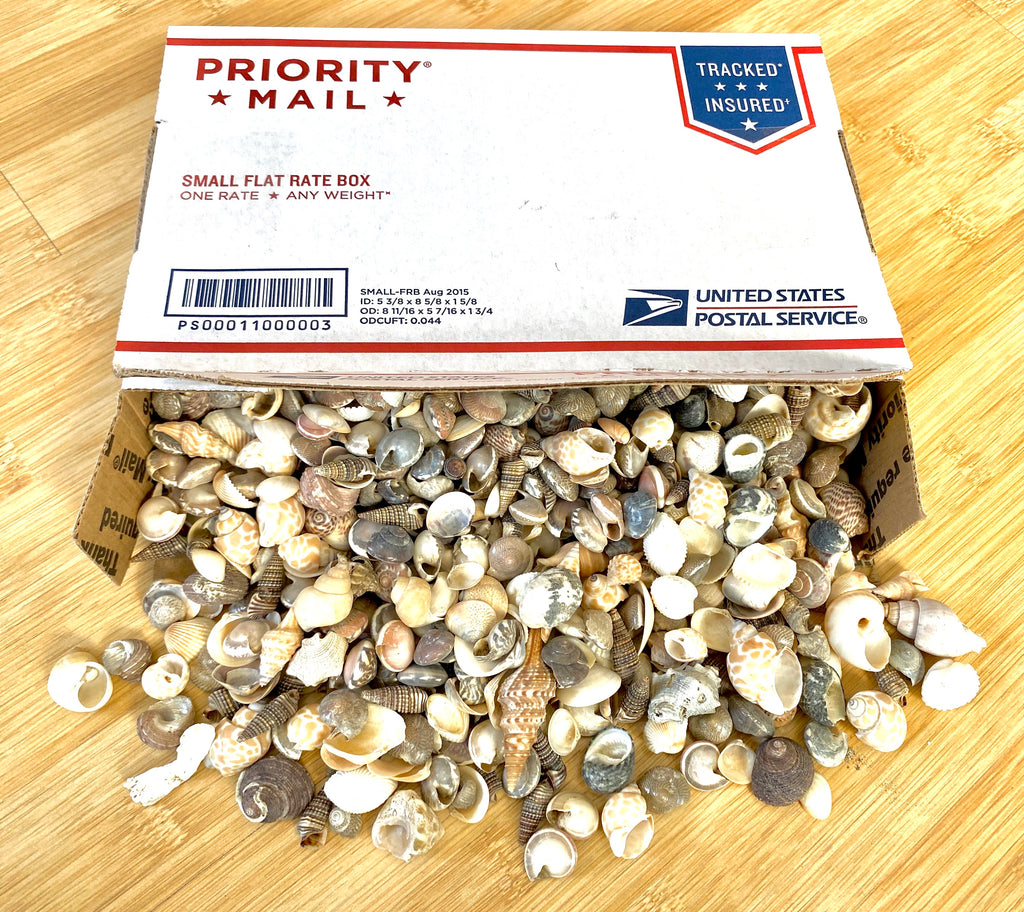 Box of Seashells
Box of Seashells
A Box filled to the brim with Seashells.
All shipped with no packaging materials just all Seashells filling your box.  We use US Small Size Priority Mail boxes.
Size:  Approximatly  2lbs
This is a mix of Craft seashells perfect for small at home projects, not all shells in the box will be perfect and some might even break in shipping.  But think about how long they have been wondering around in the ocean and are still in one piece.  Most shells in the box will be fine.
If you are buying other products they will not come in the box shown, but a plastic bag with the same amount of seashells.