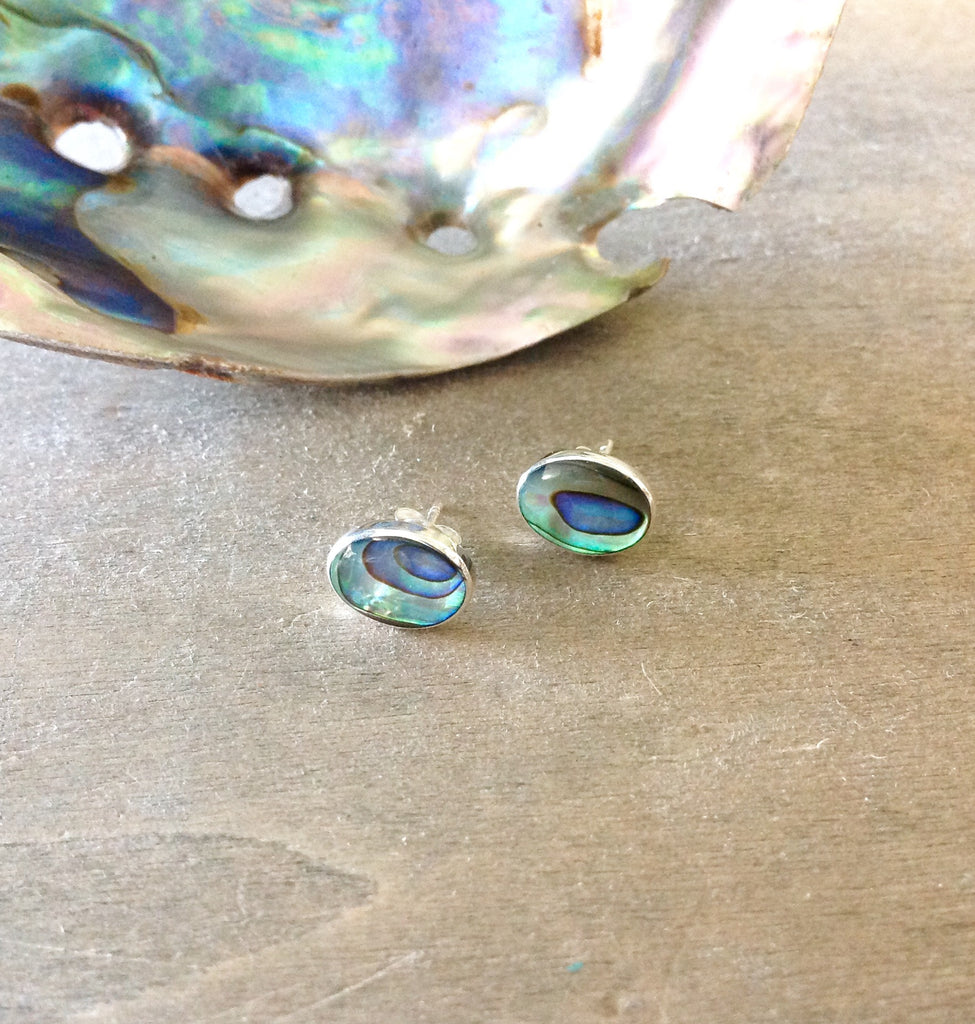 Abalone Inlay Stud Earrings
Abalone Inlay Stud Earrings
These Studs are made of Natural Abalone shell set in Sterling Silver, making them simple, yet elegant, with an iridescent touch of ocean blue!
Stud size
small Oval: 1/4 -1/2 inch.  
small square: approx. 1/4-1/2 inch
small rectangle: approx. 3/8 inch x 1/4 inch
small diamond approx. 1/2" x 1/4"
Large Oval: 3\4 inch
Large Curved Rectangle: 3\4 inch long
All Sterling Silver