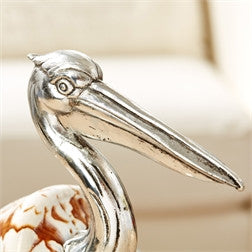 Volute Shell Pelican
Each one of these gorgeous pelicans is made from a Real Volute Seashell body. You can choose a pelican with its beak raised or lowered, or take home both for an adorable matching pair!
Measurements are approximately:
Height: 12"
Width: 7"
Raised beak length: 12"
Lowered beak length: 9"