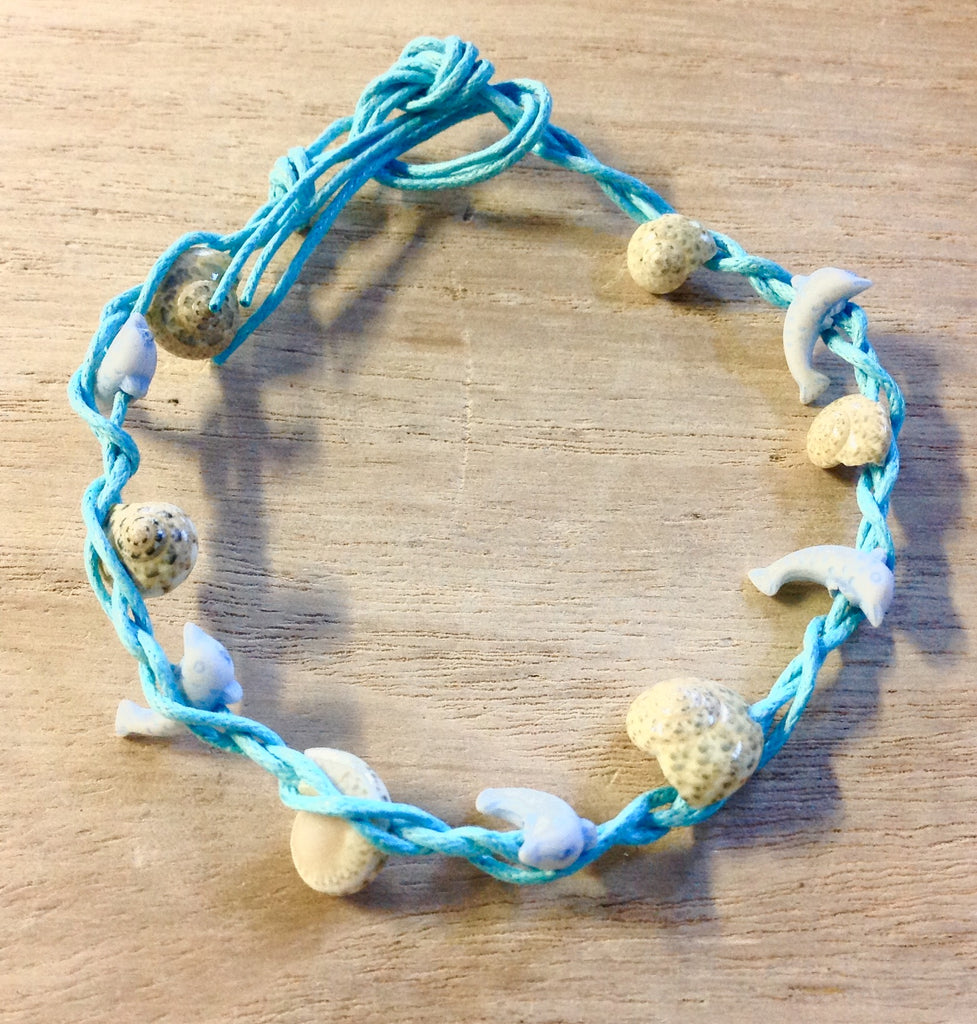 Dolphin Umbonium Shell Anklet
Dolphin & Umbonium Seashell Anklet
Tiny Dolphins and Umbonium Seashells are woven on to linen for this fun Summer Anklet. This Seashell Anklet has a variety of color choices.
Color Choices:   Light Blue, Dark Blue, White 
Size: You tie on thru a loop to Adjust your own ankle, entire length is about 12".  Beads and shells adorn about 8" of the anklet.