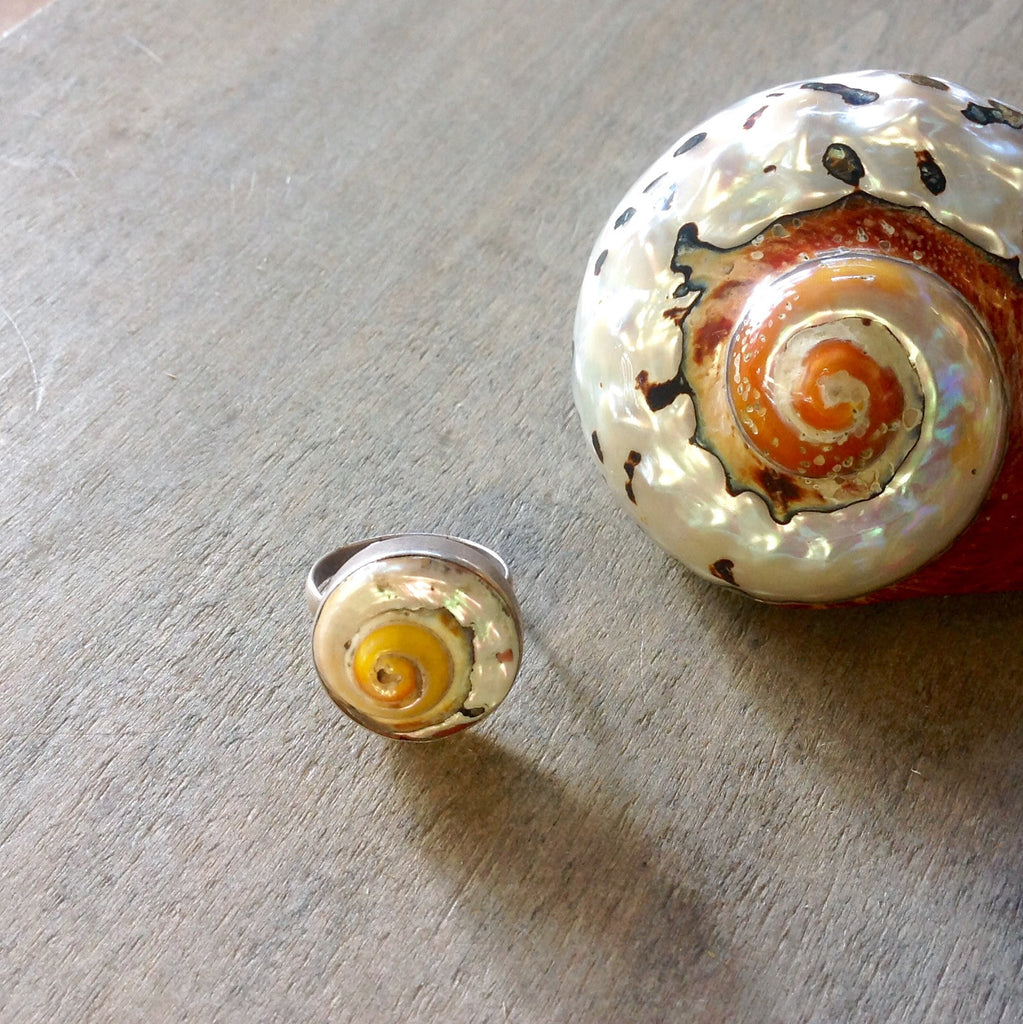 Turbo Samaticus Ring
Natural Seashell Turbo Samaticus Sterling Silver Ring.  This Ring has a wonderful Vintage Vibe.  
Adjustable band is pretty sturdy being made of Sterling Silver. The ring is so nice that you might prefer to take it in to your favorite Jeweler so that the band could be joined permanently to your size.
Shell diameter approximately 0.75"