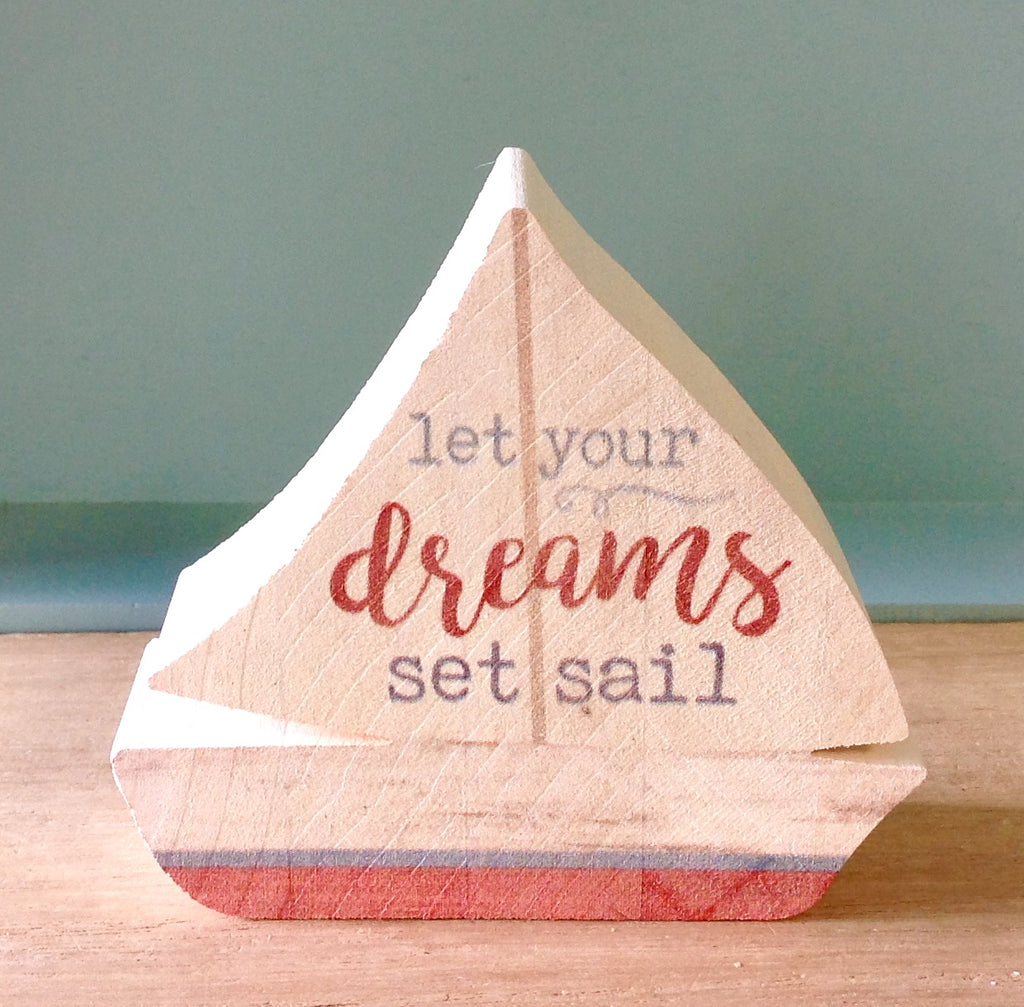 Sailboat Block Sign
Sailboat Block Sign
Colorful printed graphic on a Sailboat cut wood block with a nautical themed sentiment. Choose from three styles: Set Sail Happy Place and You Float.
Set Sail  says: "Let your dreams set sail"
You Float says: "You Float My Boat"
Happy Place says: "This is our Happy Place"
Measurements: approx 3.5" x 3.5" x 1"