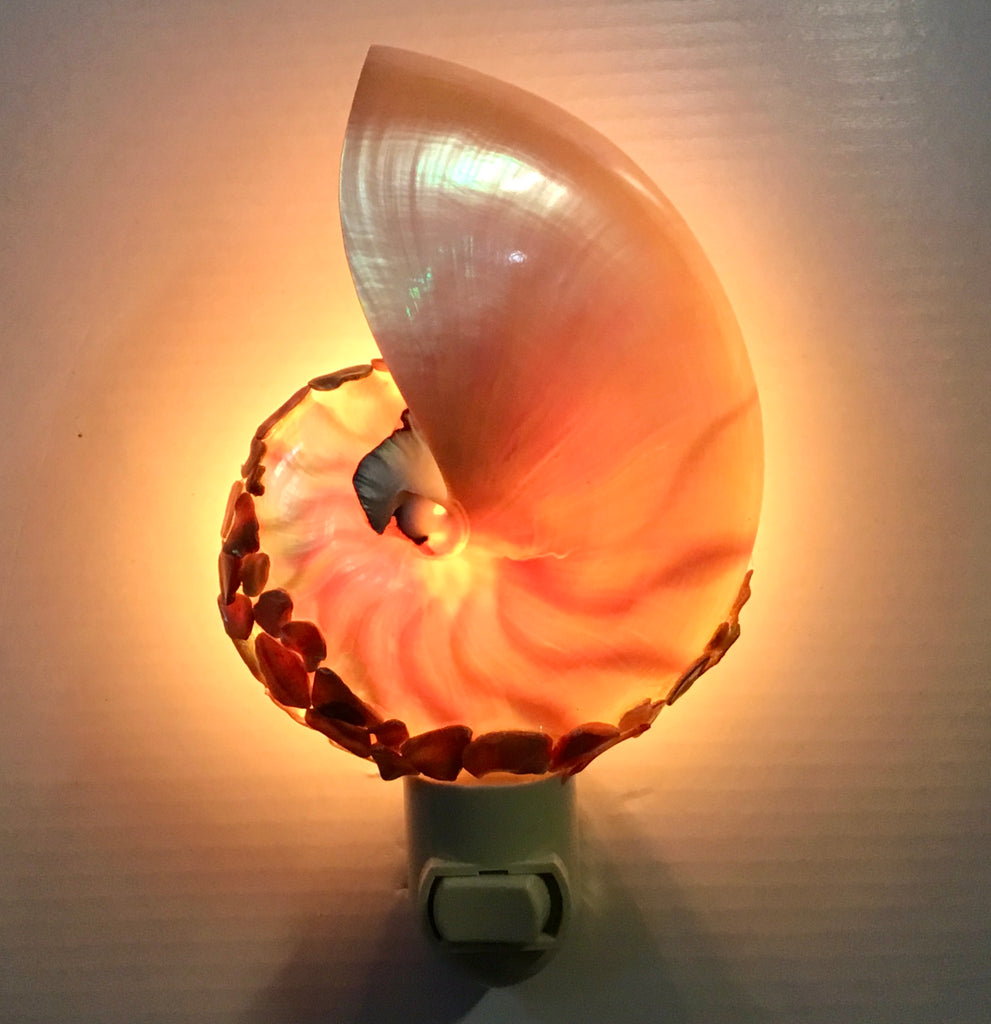 Mosaic Nautilus Nightlight
Mosaic Pearlized Nautilus Nightlight
The Nautilus shell is one of the most beautiful Seashells to light up.
This Pearlized Nautilus Shell Nightlight is a Store Favorite with a little extra Pizzazz decorated with tiny shimmery Red Abalone shell pieces round the base rim of the Nautilus.
Available sizes, From base to top approximately: 4-5"