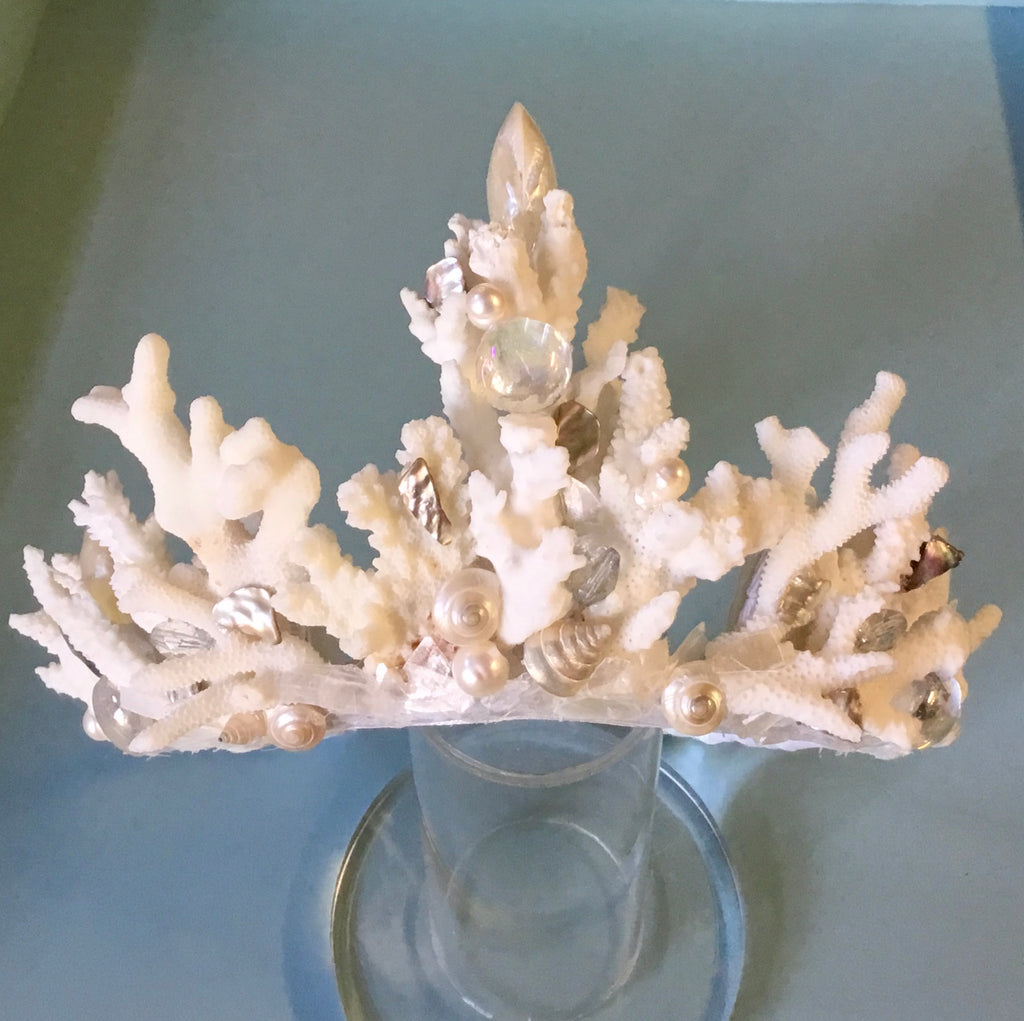 Ocean Coral Tiara
 Ocean Coral Tiara

This enchanting Ocean Coral Tiara is hand made with all natural seashells, tiny Abalone pieces, Capiz shells and several types coral, and is embellished with crystal beads and real pearls for a beautiful shimmer.
 Crown band: headband approx 17" -19"
We also do custom orders! All crowns are made by hand in store by our artists.
Whether it's a wedding, birthday party, costume party, or memorial service, we can custom make headdresses, wedding bouquets, corsages and boutonnieres, crosses, and picture frames!
Prices vary depending on availability of shells, materials used, quantities, and time.
Send your request to info@SeaThingsVentura.com
For more information, please give us a call (805)-648-1954, or visit us at 500 E. Santa Clara St. in Historical Downtown Ventura.