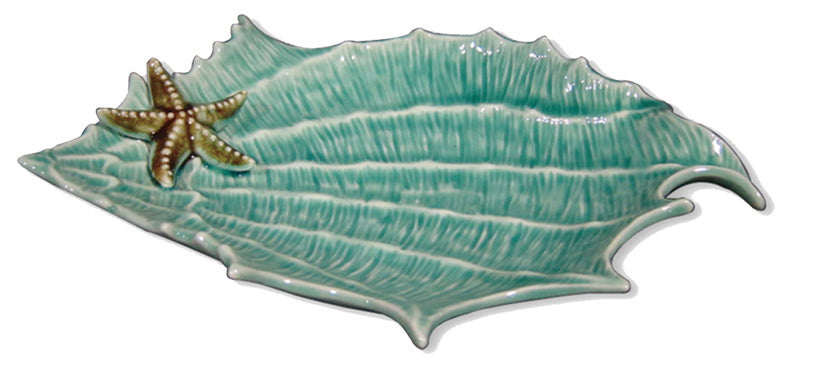 Murex Shell Plate
Turquoise Murex Seashell Plate
For a Candy Plate, Salad or Dessert these plates will add a little of the sea to any table. Beautifully crafted with a sea-green vintage brush gloss glazed with a small starfish sculpture embellishment.  
Description:
Color: Light Turquoise blue
Measurements: 
Small: 8.5"
Large: 11.5"
*Plates sold separately and price is for one plate only.
Please contact us if you wishing to buy multiple items for better shipping rates.