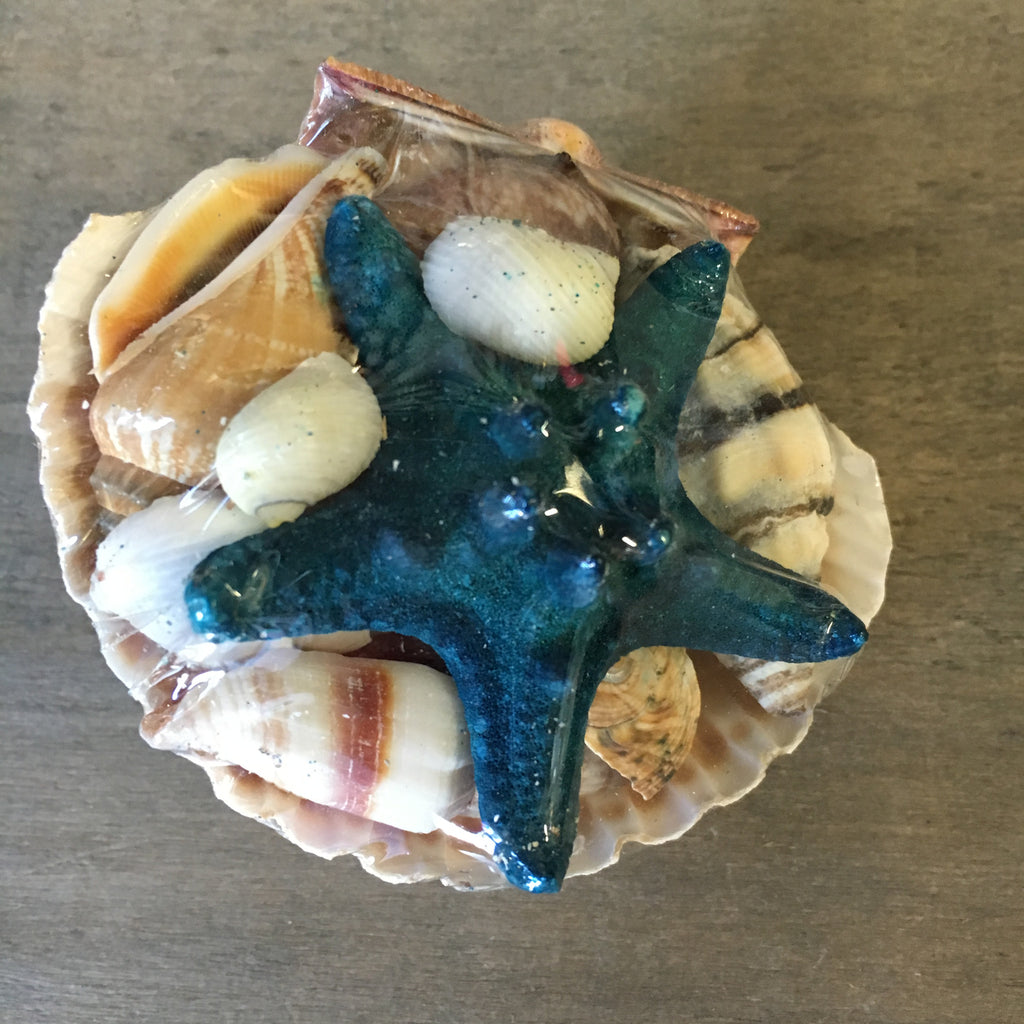 Colorful Starfish Shell Pack
Colorful Starfish Shell Pack
Starfish Shell Pack with dyed Starfish.  This small Pack of Seashells comes shrink wrapped with a Colorful Bumpy Starfish.
Choice of Starfish color.
Please see a few different Pictures for an example of one of the Shell packs unwrapped.  
Measurements:
Large Size ranges from 5" -6" in diameter (Orange Lion's Paw Pecten Scallop and astd shells within.
Mini Size ranges from 2"-3" for diameter of the large Scallop Shell aka "Mexican Cup Shell" with sated shells within.
Every shell pack is different so the shells you get might be similar to the shell pack in the picture or they can be totally different but each shell pack is filled with shells and has one larger shell holding the shells.