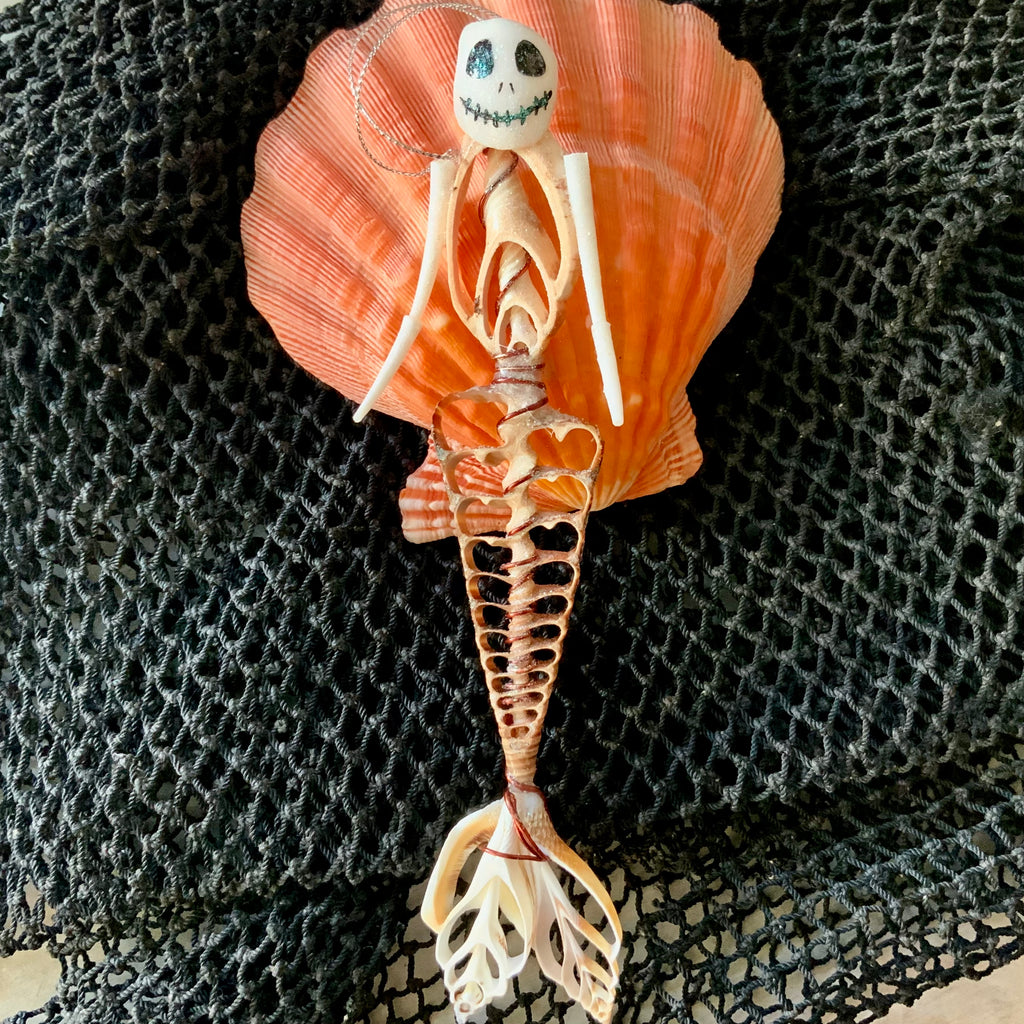 Mermaid Skeleton Ornament
Mermaid Skeleton Ornament 
For the Halloween fan who also loves Mermaid's, this unique ornament combines those two themes in a delightful and spooky way!
These Mermaid ornaments are made with real shells, sliced and perfectly whimsically define the skeletal structure of this enchanted creature.
(Shell  types, shapes, color, and sizes may vary, making this ornament truly unique to your individual mermaid.)
Handmade shell ornament are always designed and crafted by local Southern California artists using real seashells!


Measurements: ( approximate size range)
Large: 6" - 7" in length, and approximately 2.5" - 3" width
Medium: 5" - under 6" in length, 1.5" - 2" width
Small: 3" - 3.5" in length, 1" - 1.25" width
XL: 2"-3" wide x 7.25" - 8" length
Each mermaid ornament will vary depending on the sliced shells that we have.