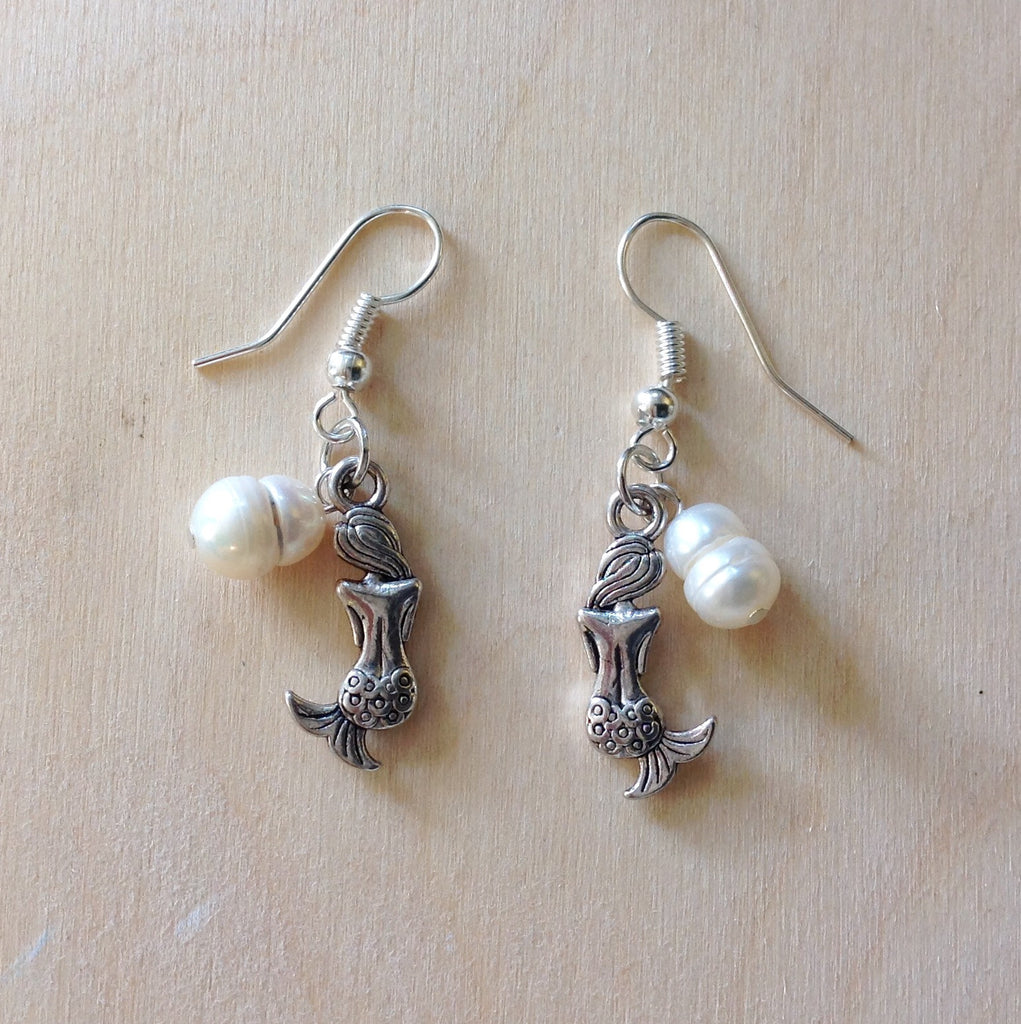 Mermaid Pearl Charm Earrings
Mermaid Pearl Charm Earrings
Each Earring has a tiny white Pearl and pewter Mermaid charm that dangles from the ear wire. Choose from three unique styles:
Single Pearl: this style has a mermaid charm and single Pearl that dangles from the earwires.
Pearl Cluster: The Mermaid charm dangles from a cluster of free flowing pearls and turquoise beads.
Pearl & Bead: Mermaid charm dangle from a small Pearl and turquoise bead.