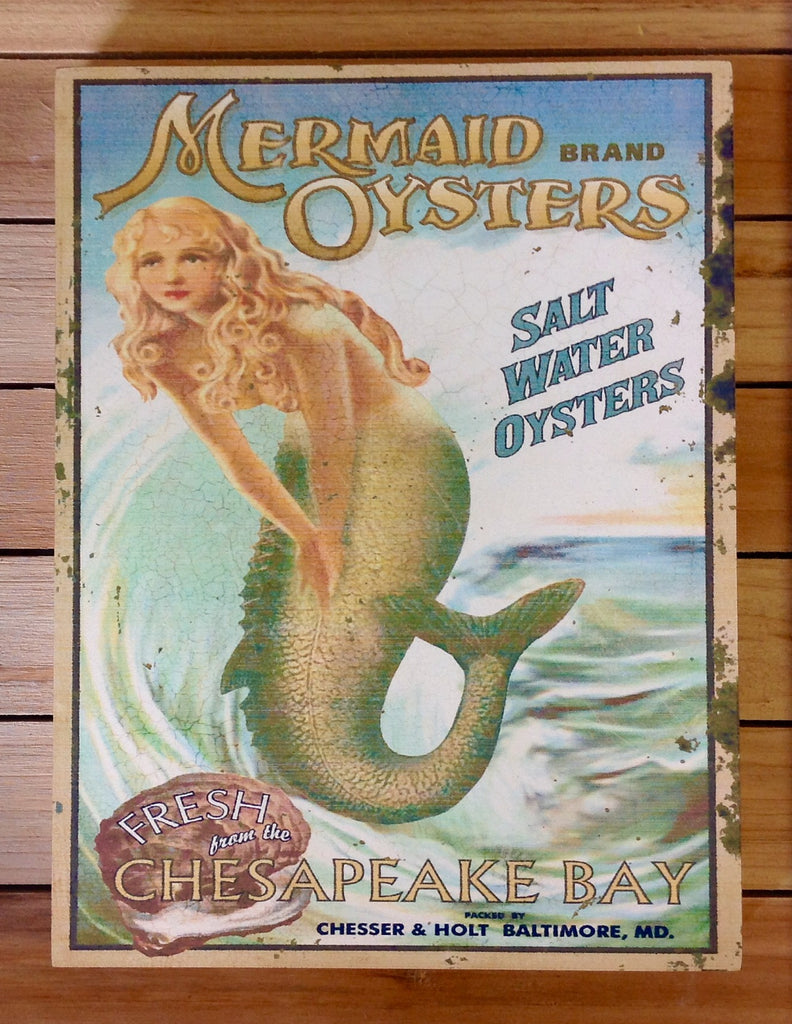 Mermaid Oysters Sign
 Mermaid Oysters Sign. Vintage look with a Modern make, this listing is for the Small 6" x 8" pressed board.
small: 6"x 8" is on a pressed board block
We carry several different versions of this sign Please see each listing separately
We also have:
Lighted Canvas Block style 10" x 16"
Large Printed on a pressed board material that has added hand painted on glitter designs on her hair that is just Adorable.9 1/2" x 15 1/2"