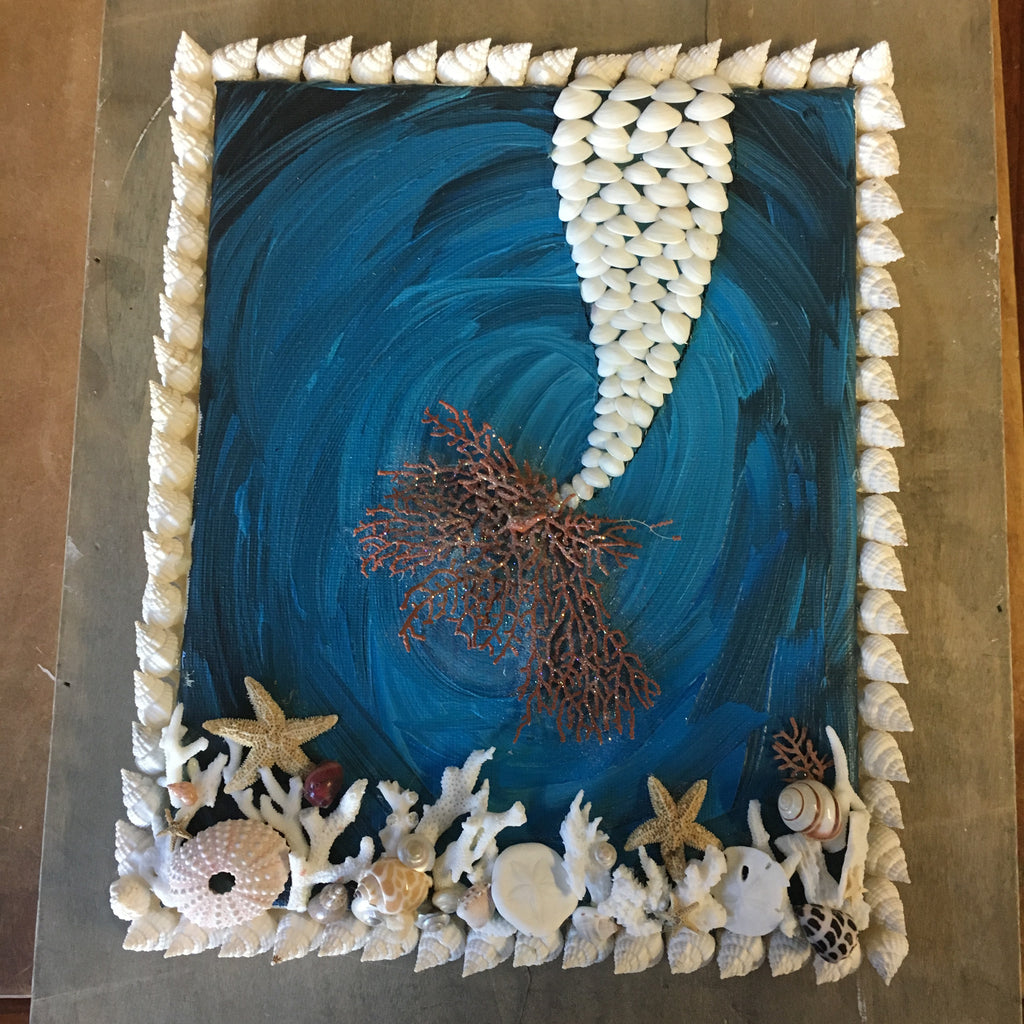 Magical Mermaid Tail
 Mermaid Tail Seashell Wall Collage Handmade in Ventura, CA. The seashells on this Wall Art are the Mermaid's Tail and a Sourounding Frame. The Blue Painted Canvas being the ocean. The body of the Mermaid's Tail is made of clam shells and Sea Fan.  There are a few pices of coral, shells, clams, scallop, and starfish decorating too.
This little piece of Art is on a Painted frame and measures about 11" x 9"
Handmade here at Sea Things in Ventura, CA