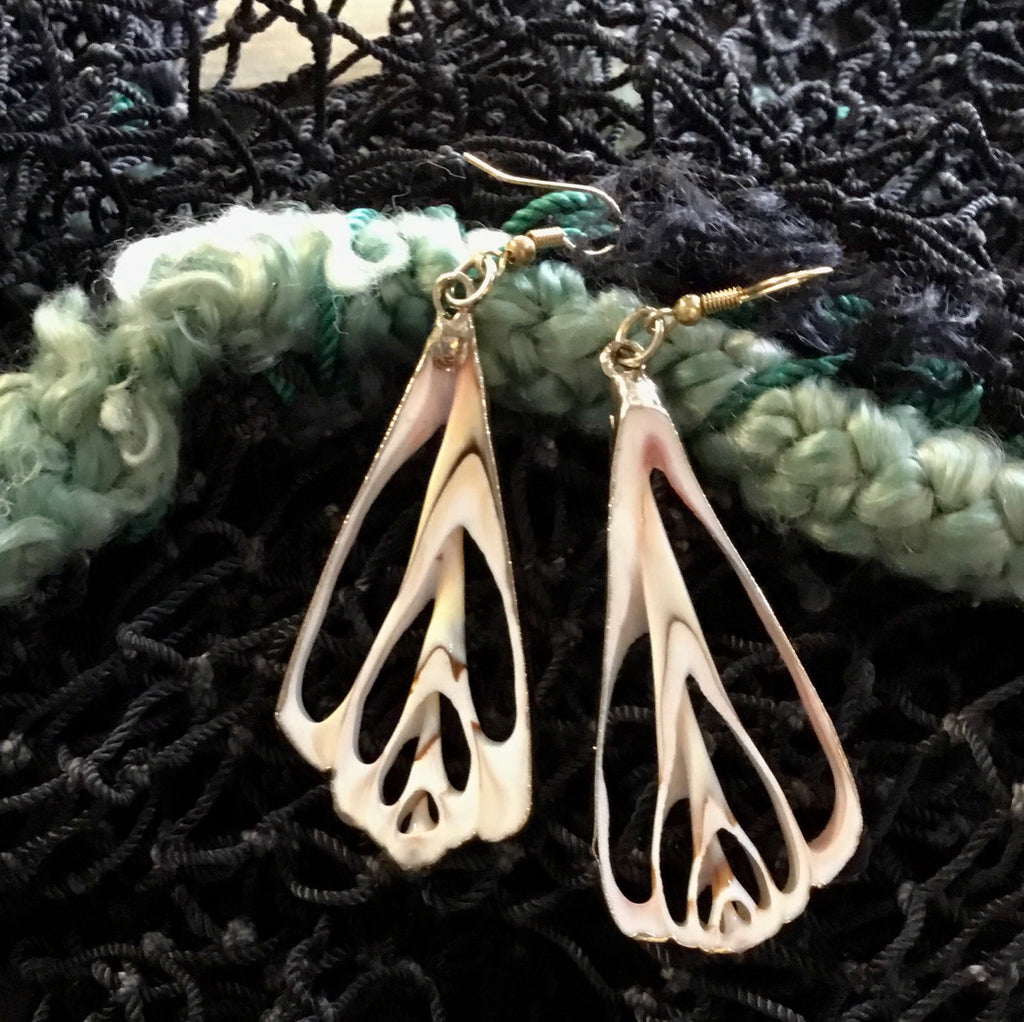 Sliced Cone Shell Earring
Sliced Cone Shell Earrings
These unique earrings are made of sliced cone luella shells. Made right here at Sea Things in Ventura, CA. Due to the nature of shells, each pair of earrings will vary slightly, but will be the same in the nature of the design.
Approx. Measurements:  3" L x 1" W