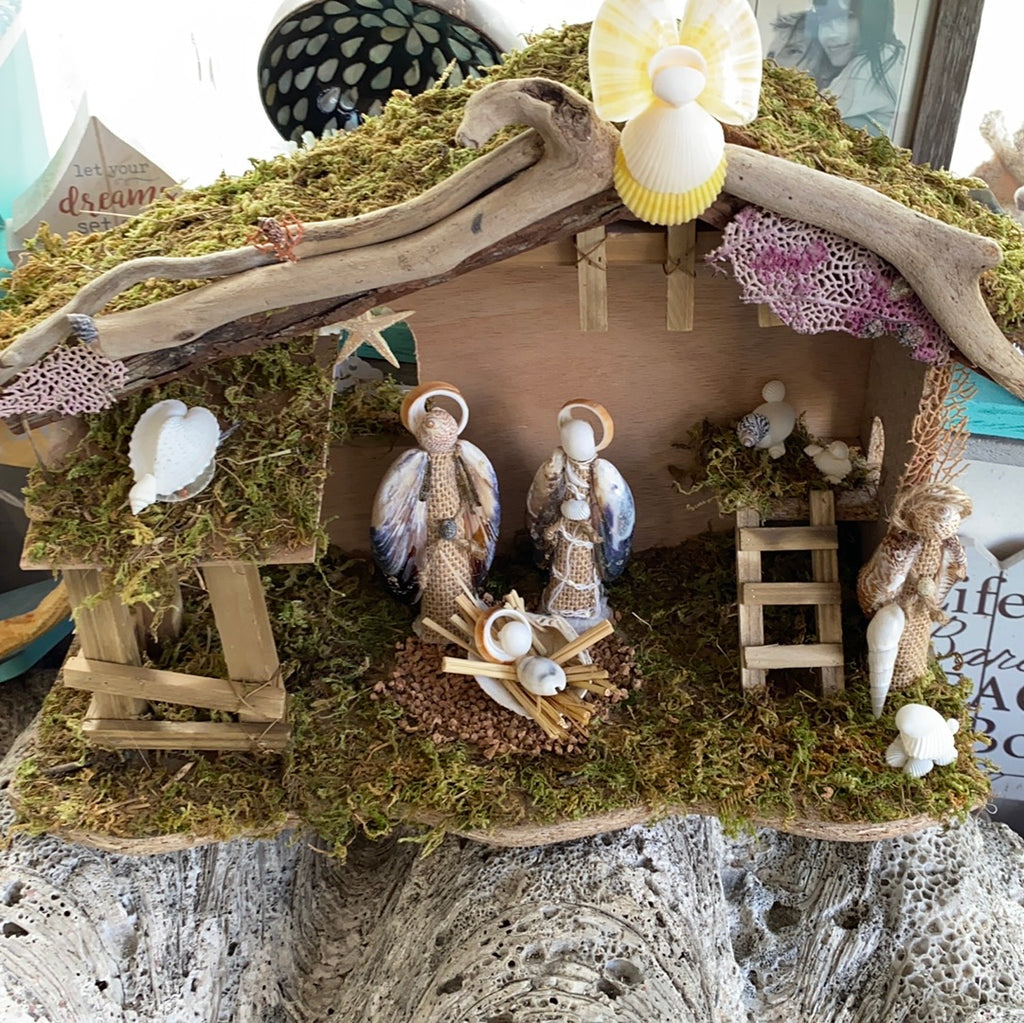 Seashell Nativity Scene
Seashell Nativity Scene
Handmade Seashell Nativity Scene
This one of its kind Nativity Scene Features a driftwood barn structure,  Mary, Joseph, the baby Jesus, a Shepherd boy, his Sheep and two Chickens. Each character is made of real natural seashells and embellished with rope. 
Each piece was carefully and thoughtfully crafted with colorful natural seashells such as Brown Snails, Pacific Coast Mussel Shells, and Indian Flat Clams. The Shepherd Boy has a large Spiral Shell for a staff, and the turkey wing clam and burlap cloth robe ties are embellished with tiny Umbonium snail shell,
The Sheep are made of white Snail Shells and Nerite shells. The Chickens are made of  scallop, Heart Cockle Shells, and tiny white Combella Shells.
Angel Is made with yellow scallops, Rose cup, shells and Tellina clamshells a for a pop of color.
Handmade in Southern California
Barn Structure Measurements: 16"L x 12"H x 7"W
Seashell figurines do not exceed 5"