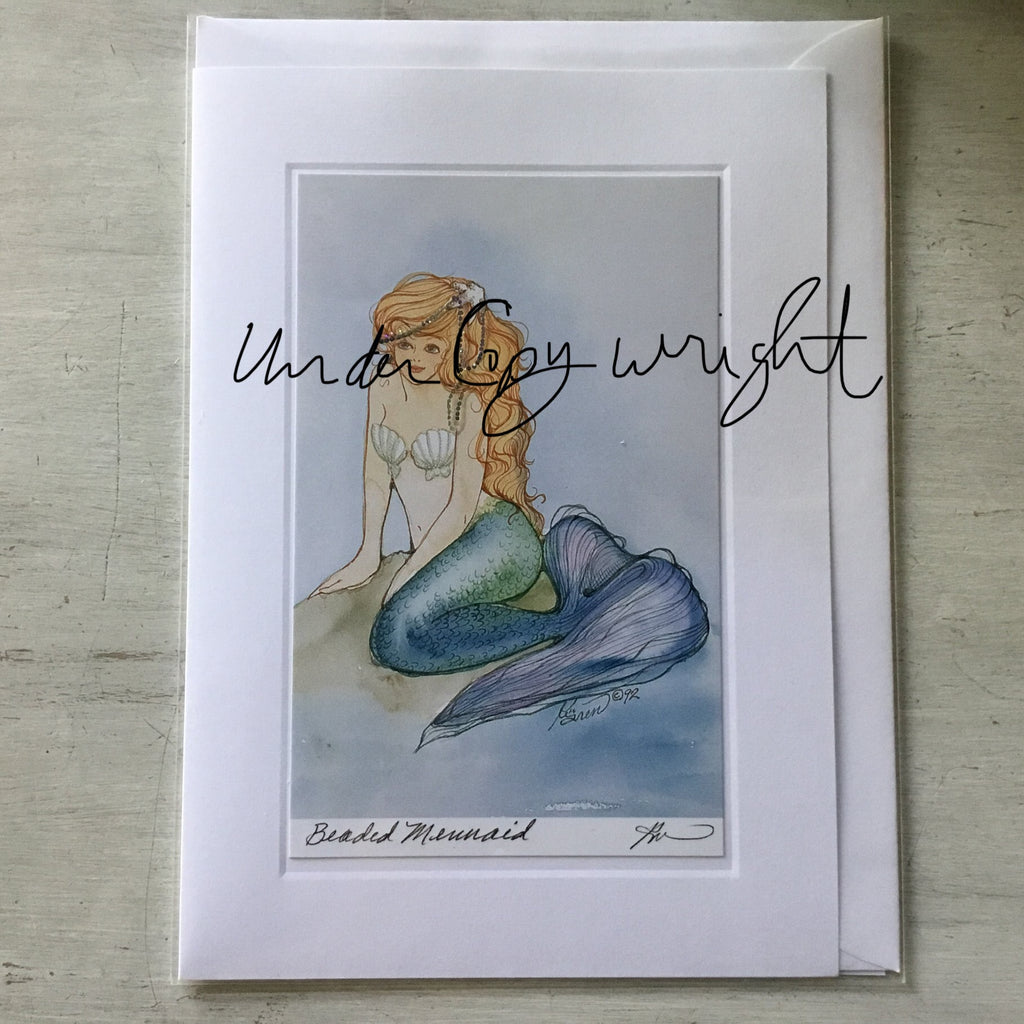 Mermaid Art Card
Mermaids Card by Karen

These Gorgeous Mermaid Cards come individually packaged with an envelope.
Every Mermaids art card is personally created by the artist. Karen's original drawings are reproduced on high-quality paper, she hand embellishes each card with accents of color and light. 
Each Card Hand Embellished is absolutely gorgeous in person!
More than a traditional greeting card, Kären's works are designed as keepsakes. The cards are blank inside, perfect for every occasion. Whether you keep them or send these amazing Mermaid cards are meant to be treasured.
Size: 5" x 7"