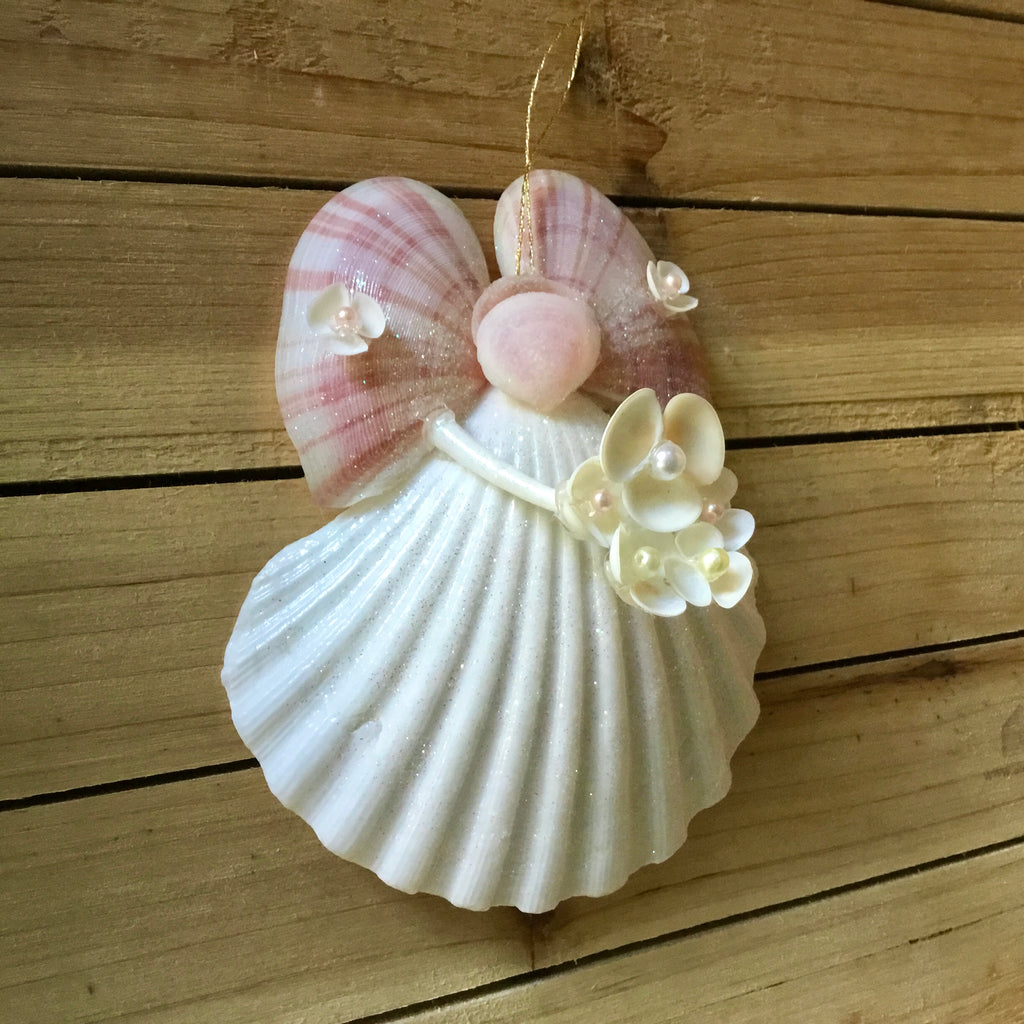 Bouquet Angel Ornament
Bouquet Angel Ornament
A gorgeous seashell angel ornament that was handmade right here at Sea Things in Ventura, CA.
Approx. Measurements: 4.5" long x 3.5"-4" wide
Each angel will be different do to the nature of shells, but all will have the same basic design. Online orders will have an Angel the is just as or more beautiful than the one in the picture.