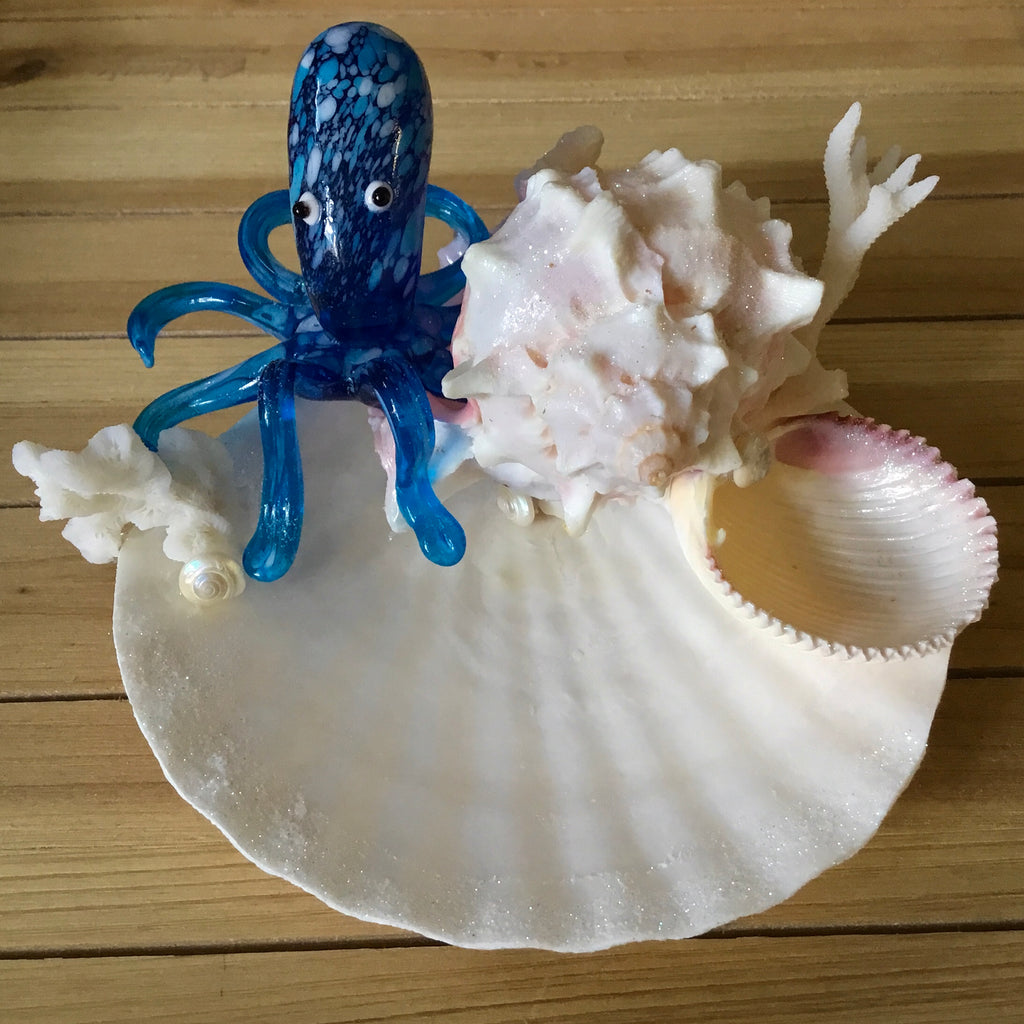 Blue Octopus Shell Ring Dish
Blue Octopus Shell Ring Dish
Hand made right here at Sea Things in Ventura, CA. Made with natural shells (Pink Murex, Cockle Shell, Clam Shell, etc) and natural coral pieces, with a single blue glass octopus.
This one of a kind jewelry holder dish is perfect for anyone who loves octopus or one of a kind gifts.
Approx. Measurements: 5" x 5" x 3"
Does not come with any jewelry.