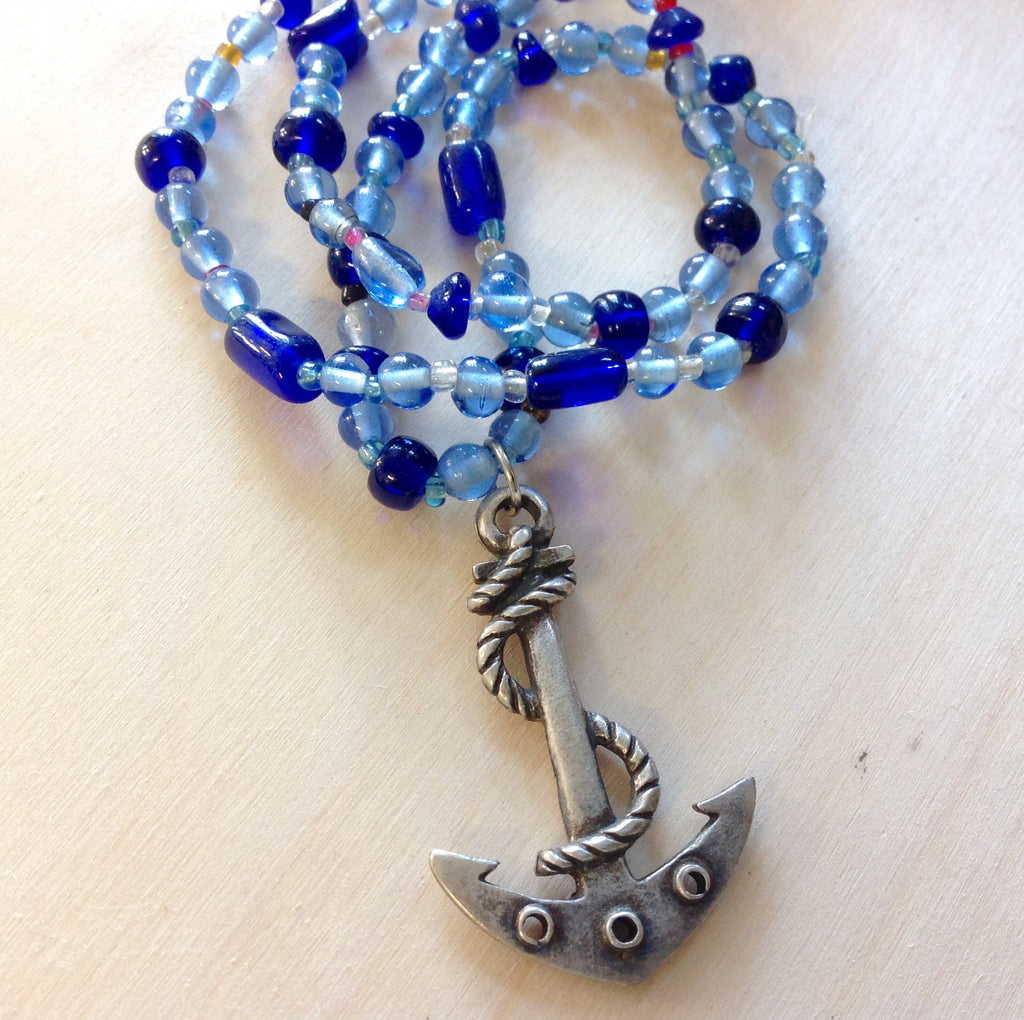 Anchor Pendant Beaded Necklaces
Anchor Pendant Beaded Necklaces. Pendant Colors & Glass Bead Colors all Vary.  Please see current Selections.
Enhanced here at Sea Things Ventura
Materials- Glass & Mixed Metal
The necklace in the pictures Vary.   The beads are always strung a little differently, but same color patterns. This makes each necklace a unique Treasure from our Mermaid's Lair.
Necklaces all are meant to slip over your head- No Clasp. Approximately 28" long.  Pendant Sizes Vary.