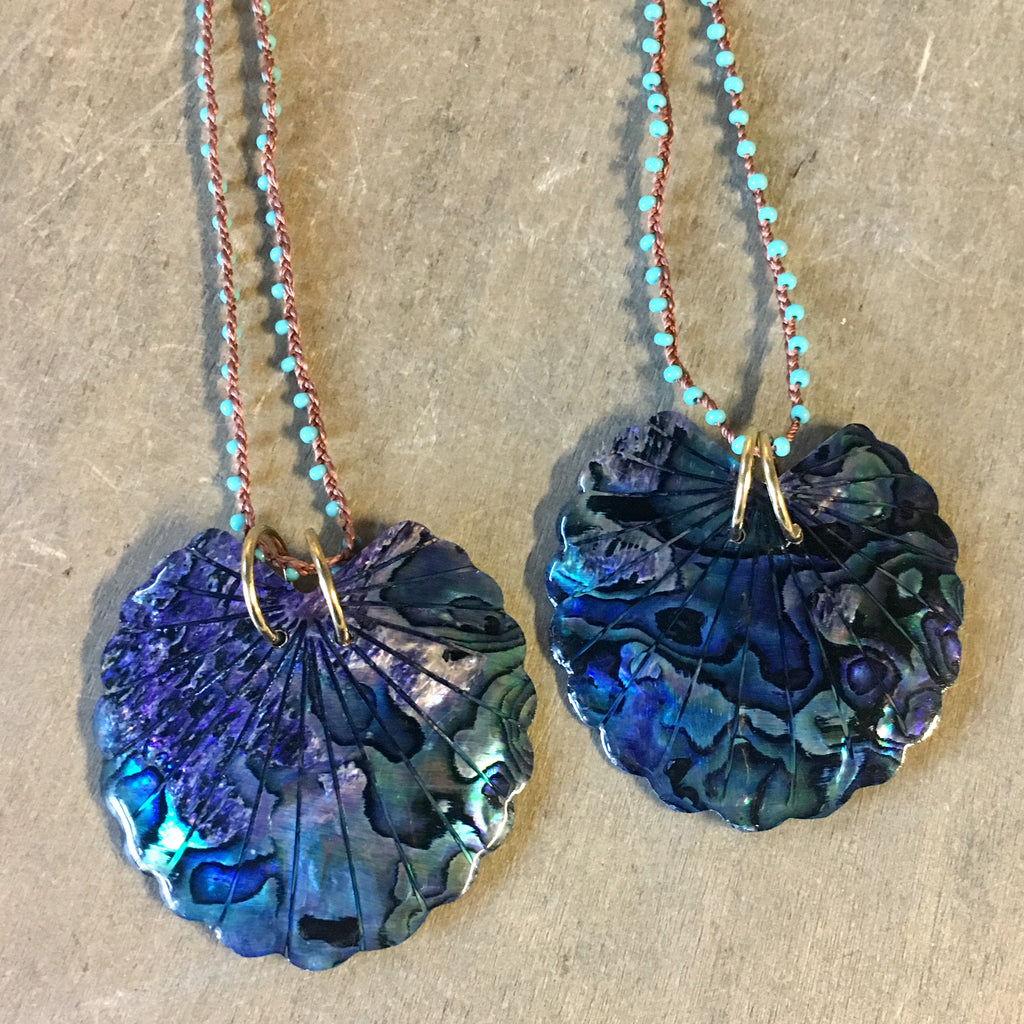 Abalone Paua Peacock Necklace
Abalone Paua Peacock Feather Necklace
Beautiful abalone pendant on a braided necklace with tiny glass beads
Colors on Braided Necklace Varies.
Approximate Measurements:
Necklace length  choice of: short 12"-15"  Medium 18" or Long 32"
Pendant Approximately =1 1/2"- 2" Every Pendant will vary slightly due to nature.
All pendants are made from genuine Abalone with enhanced color. Findings are base metal.  Necklace seed beads are on a brown cord with Turquoise beads or turquoise and brown beads.