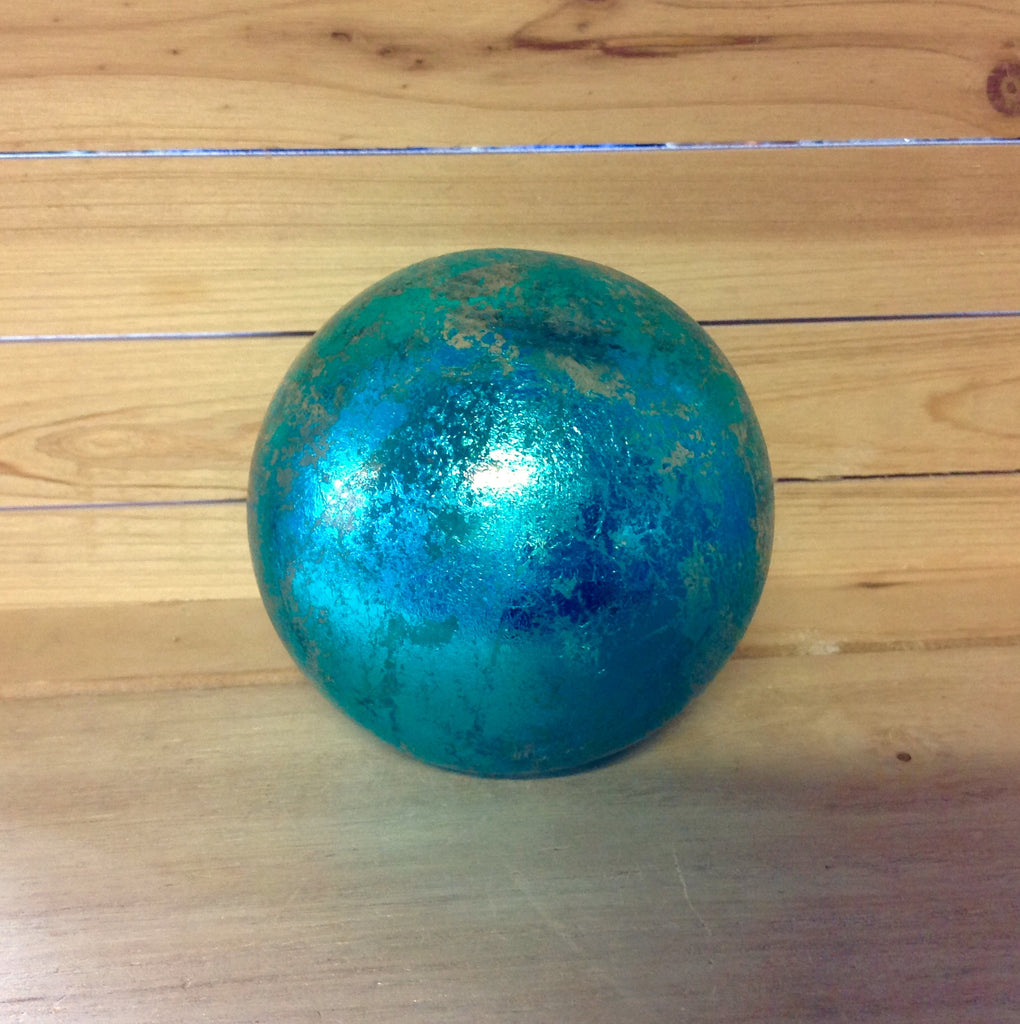 Ocean Glass Ball
Ocean Glass Ball
 This beautiful glass orb is the perfect decoration for a nautical themed home. It has the design of a Japanese fishing float, but has a teal colored paint on the outside of it to give it a ocean coloration. A beautiful and simple piece.
The second picture is of the underside of the glass ball, where there is an indent when it can sit flat on a shelf or counter.
Measurements: approx. 4 1/4"