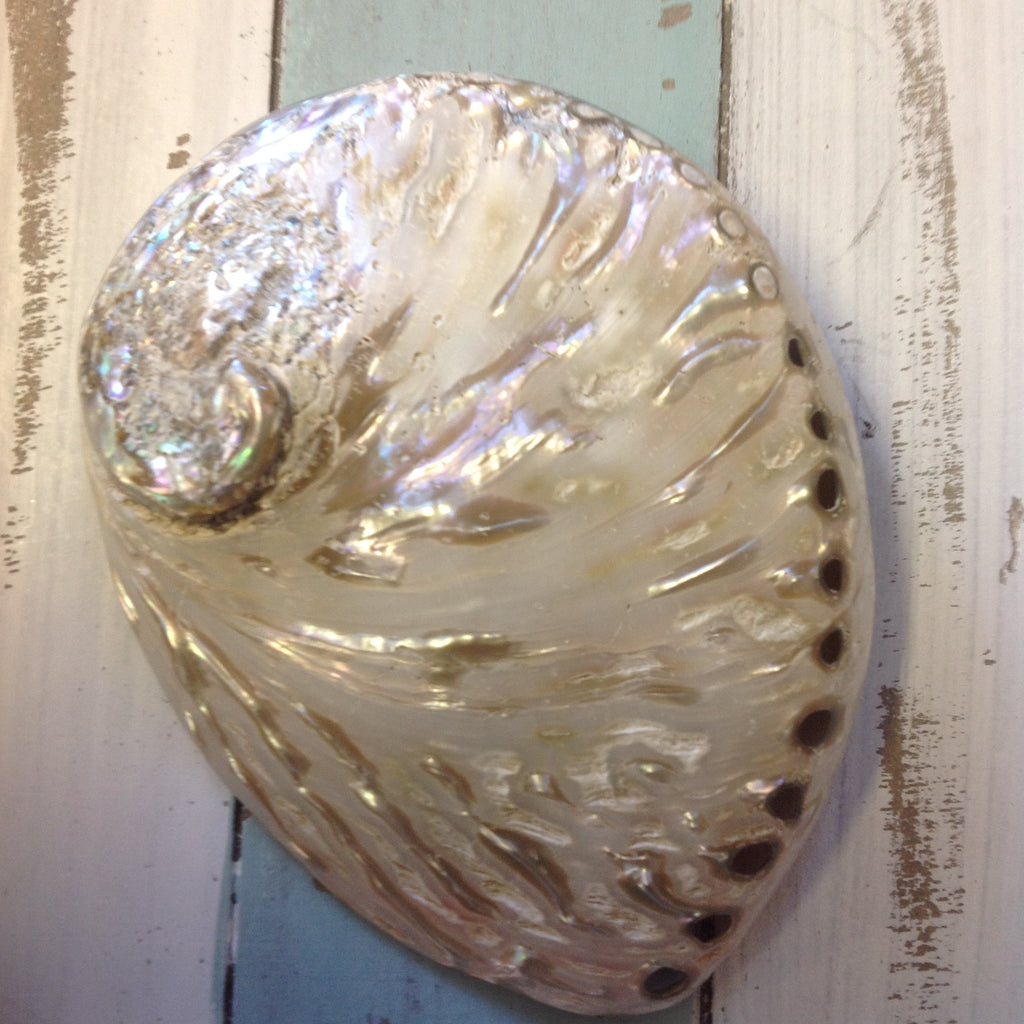 South African Polished Abalone Shell
These Polished Abalone Shells are just gorgeous in color on every Seashell we have in stock.  These beautiful Abalone Shells are naturally Cream with very slight light greens, pinks and more Colors. Each one will vary slightly due to nature.
Sizes vary slightly but are generally 5"-6"