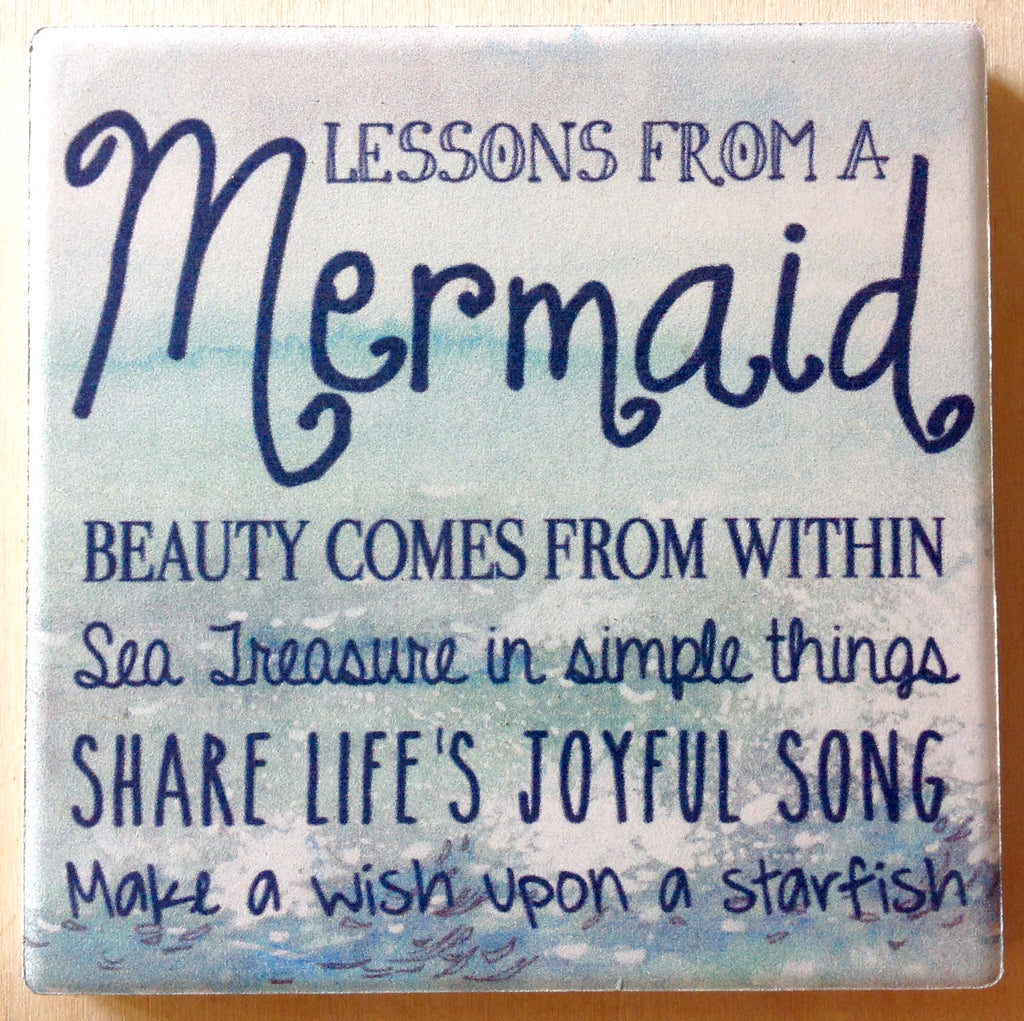 Lessons From a Mermaid Coaster
Southern California / Ventura / Ocean themed Coasters. 
All printed onto white Ceramic with a matte finish. All square coasters have a cork padding underneath. 
Prints are beautiful illustrations of Southern California, Ventura, and ocean life. All colors are vivid, and coaster illustrationare have their own unique color variations.Some say either California or Ventura. 
measurments: all square 4x 4" 
( in store only, buy 6 or more get 1$ per coaster)