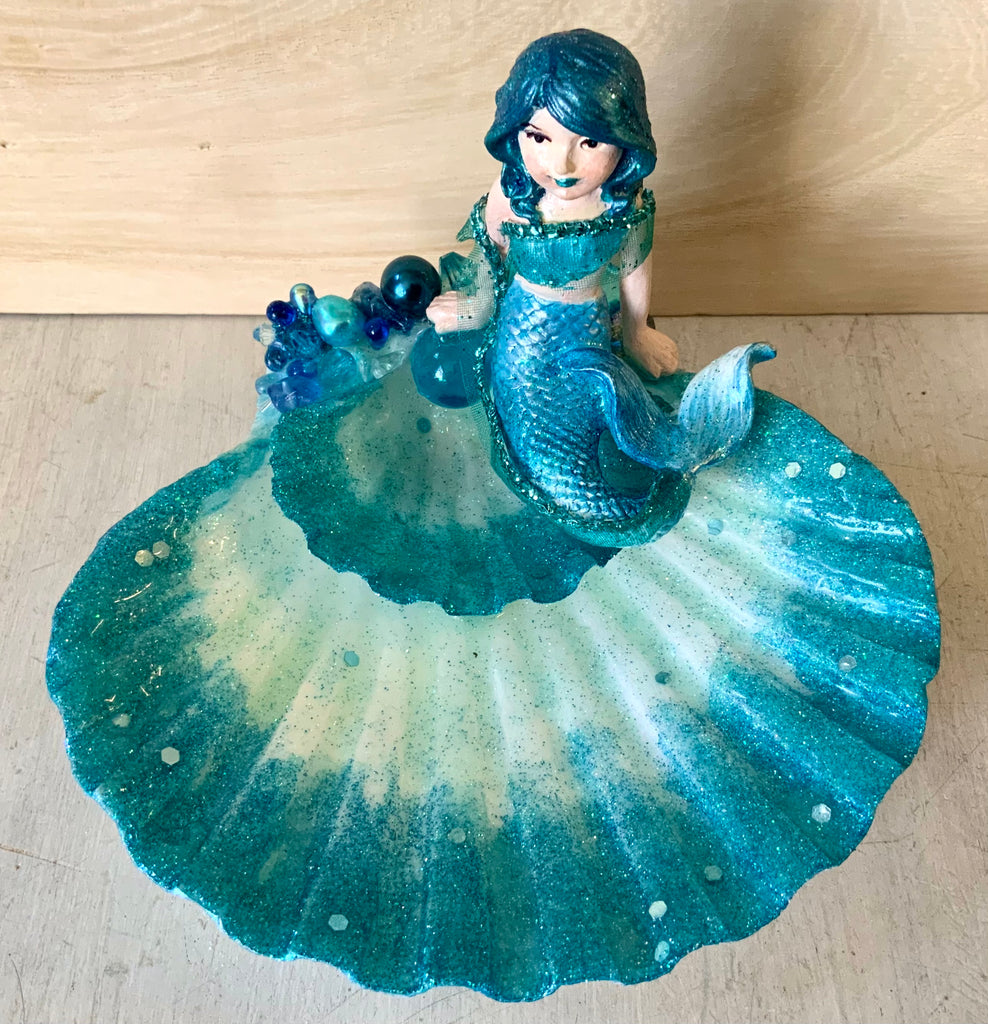 Blue Lagoon Mermaid Jewelry Dish
Blue Lagoon Mermaid Shell Jewelry Dish
Beautiful blue handmade Jewelry Dish has a large Clam shell as its dish, a Mermaid figurine perched on a smaller clamshell with rhinestones and pearls and glass beads along it's edge. Its shells are sprinkled shimmery blue glitter and coated with resin with an under layer of jewels and beads. The mermaid is wearing a sparkling ribbon sash that wraps around her curves, and highlights her ocean blue lips and hair. 
       This one of its kind jewelry dish is handmade with the love of enchanting mermaid mystique. 
 Hand made at Sea Things in Ventura, California.
Measurements: 4" x 5" Shell base with a 4" Height